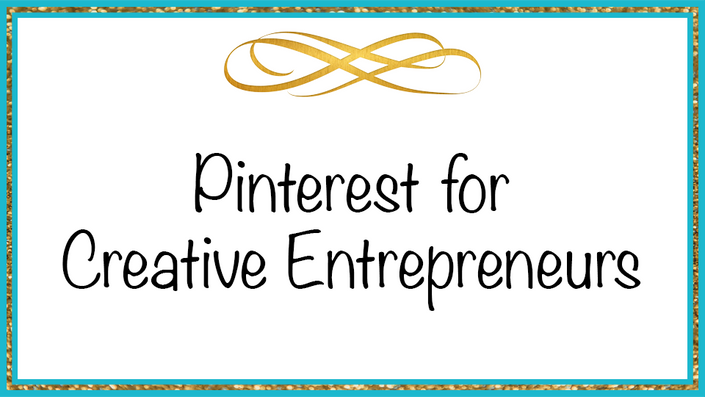 Pinterest for Creative Entrepreneurs
Harness the Power of Pinterest to Increase Your Visibility and Your Sales
Are You Ready to Gain Massive Exposure for Your Books, Products and Programs
Learn How to Expand Your Reach and Grow Your Business & Your Sales on Pinterest

With so many options for marketing your business, how do you know which one will deliver results?
Studies have shown that one of the most effective ways to bring in new buyers and subscribers, is via Pinterest! Pinterest is quickly becoming a major marketing avenue, in many cases, even MORE powerful than Facebook!!!
People on Pinterest are there to browse and shop, and the visual nature of the platform makes it easy for people to find what they are looking for and for you to attract your ideal customer or email subscriber.
While marketing on Facebook can be quite effective, it can also be quite costly and very confusing. Marketing on Pinterest can be so easy, when you know what to do... and that, plus learning how to maximize your opportunities, are two of the many things discover in our Pinterest training program!
In this take-action program, you'll receive step by step training the help you set up and streamline your presence on Pinterest so you can attract the people who are looking for what you have to offer!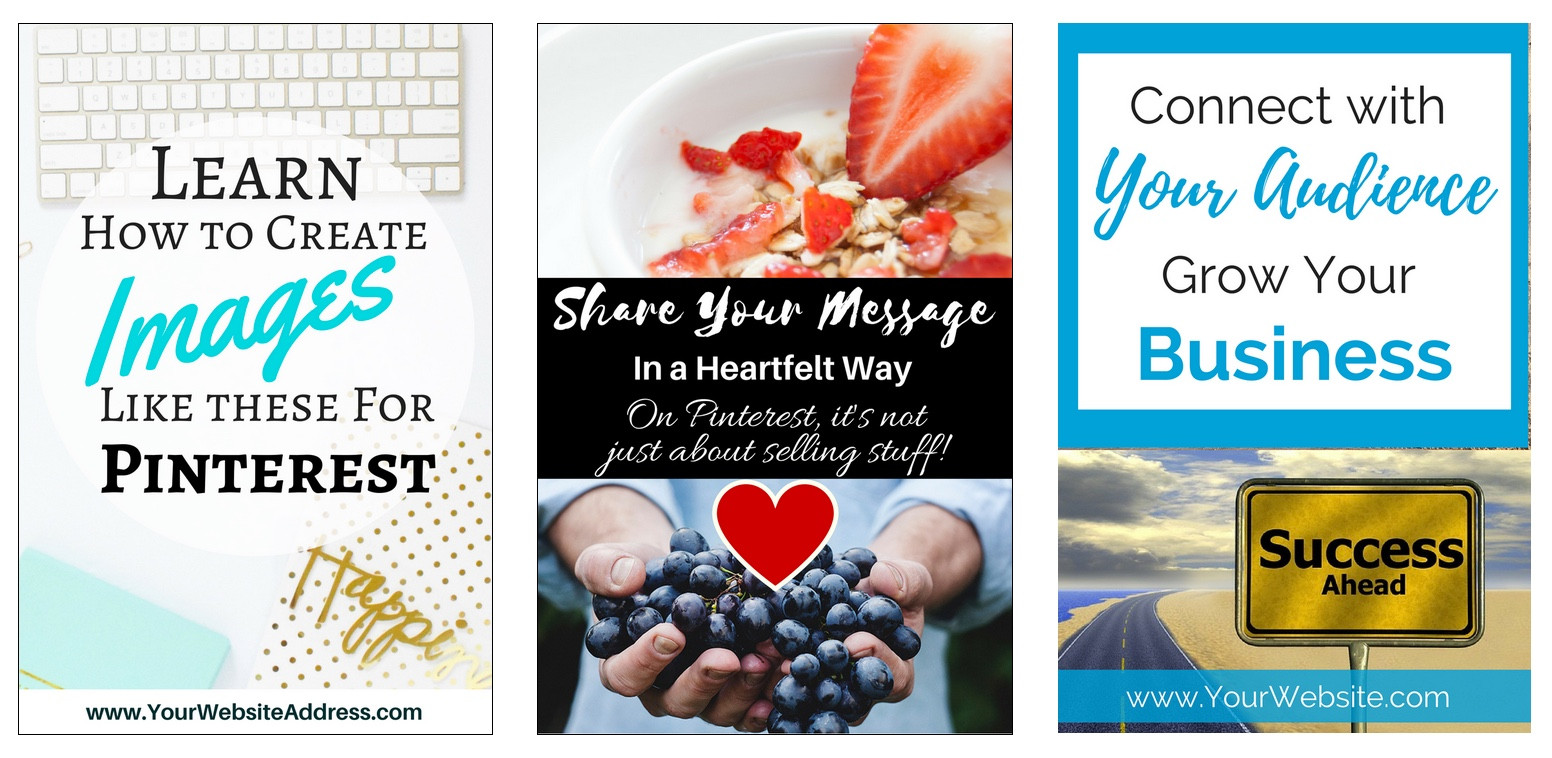 Easily create branded Pinterest images, designed to encourage your customers to take action. Automate your marketing systems and increase your credibility and visibility as you attract new clients and subscribers!
Introducing Pinterest for Creative Entrepreneurs
In this four-module, comprehensive training program, you'll learn everything you need to know to create a presence on Pinterest that will grow your brand, your income, and your subscriber list.
Here's a sampling of what you'll learn...
Discover how to establish yourself on Pinterest and learn how to easily get found by new customers and subscribers.
Prepare your Pinterest account and create a branded business presence.
Learn how to develop your brand with attractive images and marketing messages.
Gain exposure for your work and expertise as you grow your business and your sales.
Connect with new audiences who are looking for what you offer.
Discover a simple system that will make it easy for you to put your marketing on auto pilot.
Enjoy a supportive and interactive discussion forum where you can ask questions and people share ideas.
Your Instructor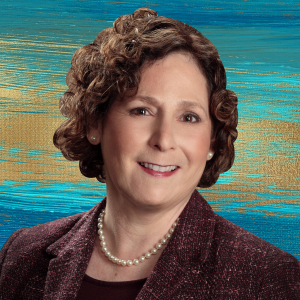 D'vorah Lansky is the bestselling author of 36+ books, workbooks, journals and planners and the creator of over 40, successful, online training programs. She has taught and coached thousands of authors and entrepreneurs across the globe in the areas of: journal and workbook publication, online marketing, content creation, and course creation. D'vorah is dedicated to helping her students and clients to share their brilliance with the world!
What Our Students Are Saying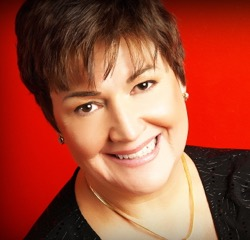 "D'vorah Lansky is a Master Teacher! The Pinterest for Creative Entrepreneurs course enabled me to create my Pinterest Business Account. D'vorah breaks down the class into easy manageable modules. I have been able to develop and grow my Pinterest business account: Lighten Up and Thrive with confidence, by following the action steps in D'vorah's program."

- Jerri Eddington, Ed.D. and Bestselling Author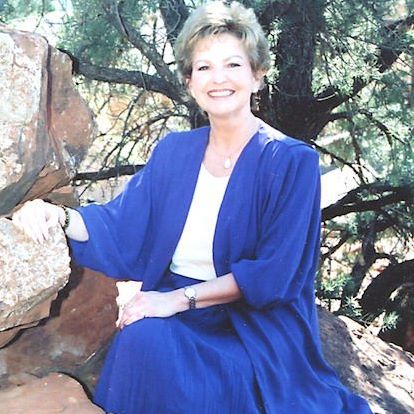 "D'vorah, You are just the most caring, thoughtful instructor/coach I have ever encountered.
You are AMAZING!!"
- Dot Campbell, M.Ed. and author of You're Not the Boss of Me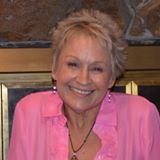 D'vorah Lansky is more than just a teacher. She is a guide, a mentor, a great role model, enthusiastic supporter and feels like a friend. She has wisdom and ability to teach others the steps to their success and her occasional giggle is infectious. Yes, D'vorah leads us by the hand, step by step, start to finish. The key for us is to follow through and implement!
I have grown and become creative, hopeful and excited about my future opportunities to serve others. D'vorah Lansky is a treasure. Not only does she brilliantly share her wisdom and experience, she teaches us, step by step how to share our own wisdom and provides on going support for our success."
- Trish Dennison, Health and Happiness Coach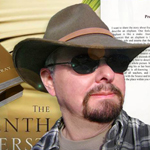 "Each time I take a class from D'vorah, I receive much more than I expect. She delivers the goods—and then some. Her expertise on the topics of book and course marketing are unsurpassed. In addition, the materials she presents are well organized and easy to follow. I've taken several courses with D'vorah, and the same level of quality and caring is delivered in each.
The "Virtual field trips" D'vorah takes us on showcase her Masters in Education. She knows that telling AND showing adult learners is much more effective than just telling them how to execute new skills. This is how she goes beyond just telling students about needed skills—she shows you how to do it! Plus, D'vorah promptly answers questions during lessons and in our private discussion forum. She offers her support, and she follows through.
Finally, I want to add that D'vorah is patient, warm, fun-loving and friendly. I like her teaching style. She walks her talk about building relationships with clients. She is a role model for me, and it is my honor to know her. I strongly recommend D'vorah's courses, and I joyfully give her a five-star rating.
- Jordan Gray, Author of The Seventh Major Understanding—A Message of Awakening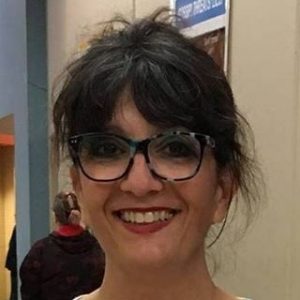 "Taking a training course by D'vorah Lansky is like eating Belgian chocolate-covered multivitamin gummy bears. Rewarding, delightful, and good for you too! My imagination and motivation has been ignited. D'vorah promises step-by-step training and she delivers! She is thorough, patient, and cares about each individual in the program. She is committed to our success as students. I'm excited about the possibilities and highly recommend all of the D'vorah's training programs. Well worth the investment."
- Tracy Crookston Tennant, Mother of ten and Etsy Shop Owner @NerdyMomsRock
Frequently Asked Questions
When does the course start and finish?
The course starts when you're ready to get started! This is a self-paced online course - you decide when you start and when you finish. You'll receive support and additional content along the way. You can also connect with other participants. Our discussion forum is a great place to go to share ideas and ask questions. We have weekly check-ins and ongoing idea sharing.
How long do I have access to the course?
You receive ongoing and unlimited access to this course for as long as you'd like - across any and all devices you own.
What is the refund policy for this program?
If after going through the first module you feel this program is not for you, you can request a refund within 7 days of purchase. After that time no refunds will be granted as the entire course unlocks on day 8. Dive right in for instant access.