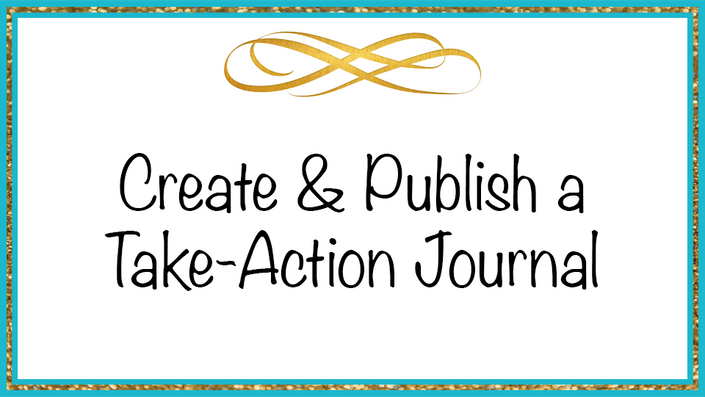 Create a Take-Action Journal for Your Audience
Publish a Workbook or Action-Based Journal That Shines the Light on Your Expertise
Create and Publish a Take-Action Workbook or Journal
That Shines the Light on Your Expertise

Having a published workbook or journal, based on your expertise, can boost your business, expand your reach and allow you to help more people. A journal is one of the fastest types of books to write and publish. In as short as a few weeks, you could be holding your journal in your hands.
What is a Take-Action Journal
A traditional journal typically has lined or blank pages for people to write in. A take-action journal or workbook is SO much more.
Your take-action publication can:
Your published workbook or journal can become a companion to your products and services, providing people with a blueprint to help them overcome challenges they are seeking solutions to. This can increase your customer testimonials and lead to future sales.
A take-action journal is in essence a cross between a laser-focused workbook or action guide and a guided journal experience, where readers track specific activities and their results.
This guide can walk people through a process and provide them with a way to track activity and results. This will allow them to accomplish a great deal while positioning you as an expert in your field.

What Would Having a Published Book Mean for You?
Having a take-action type of book will allow you to:

Increase your credibility and your visibility.
Boost your business and expand your income streams.
Help your students and clients to achieve more.
Allow you to grow your business, as this guide can serve as a "big business card."
Publishing a book does not have to take months or years, let D'vorah Lansky, M.Ed. show you how to get your take-action guide designed, created and published in as short as one month!
You can wait to publish until "some day" or you can take action, get the support you deserve and desire, and share your masterpiece with the world!
In this guided program, you'll be equipped with step-by-step training, time-tested, fill-in-the-blanks templates and writing prompts to help you create the journal of your dreams. This program is designed to help busy authors and entrepreneurs get their (first or next) publication easily and affordably created.

Here's What You'll Learn in This Hands-On Training Program
In this guided, take-action program, you'll be equipped with step-by-step training and time-tested, fill-in-the-blanks templates to help you create the publication of your dreams.
Step 1: Identify the Perfect Topic for Your Take-Action Journal or Workbook. Discover ways to harness the power of your expertise as you walk your ideal student or client through your process. You'll begin by identifying the focus for your book, that will allow you to provide solutions that your ideal audience is seeking.

Step 2: Design Your Journal. Learn how to design journal pages, tracking pages, action pages, and marketing pages that will equip your readers while growing your business.
Step 3: Format Your Journal. Discover tips and tricks for designing a take-action guide that readers will find irresistible. By making your publication inviting, your readers are more likely to go through the content, take action and apply what they learn. This will help them to achieve more and will open the door to ongoing students, clients and customers.

Step 4: Prepare to Publish. Once you design your book, you'll want to know how to format and publish your masterpiece. In this module we'll walk through a wide variety of options to prepare your journal for print and publication.
Step 5: Market Your Masterpiece. In this bonus training you'll learn effective strategies for sharing your take-action guide with the world.

Special Bonuses

Bonus #1: Fill-in-the-Blanks Templates to help you streamline the process and quickly create content for your publication.
Bonus #2: Design and Publication Bonus Tutorials. Enjoy step-by-step demonstrations that walk you through the process to be able to easily design and publish your content.
Bonus #3: Our Interactive Discussion Forum. Get ongoing support and connect with other participants as you share ideas, ask questions and celebrate results.
Bonus #4: Get featured in our Author Showcase! This is a great way to gain more exposure as we help you to share your masterpiece with the world.

What Journal Clients Are Saying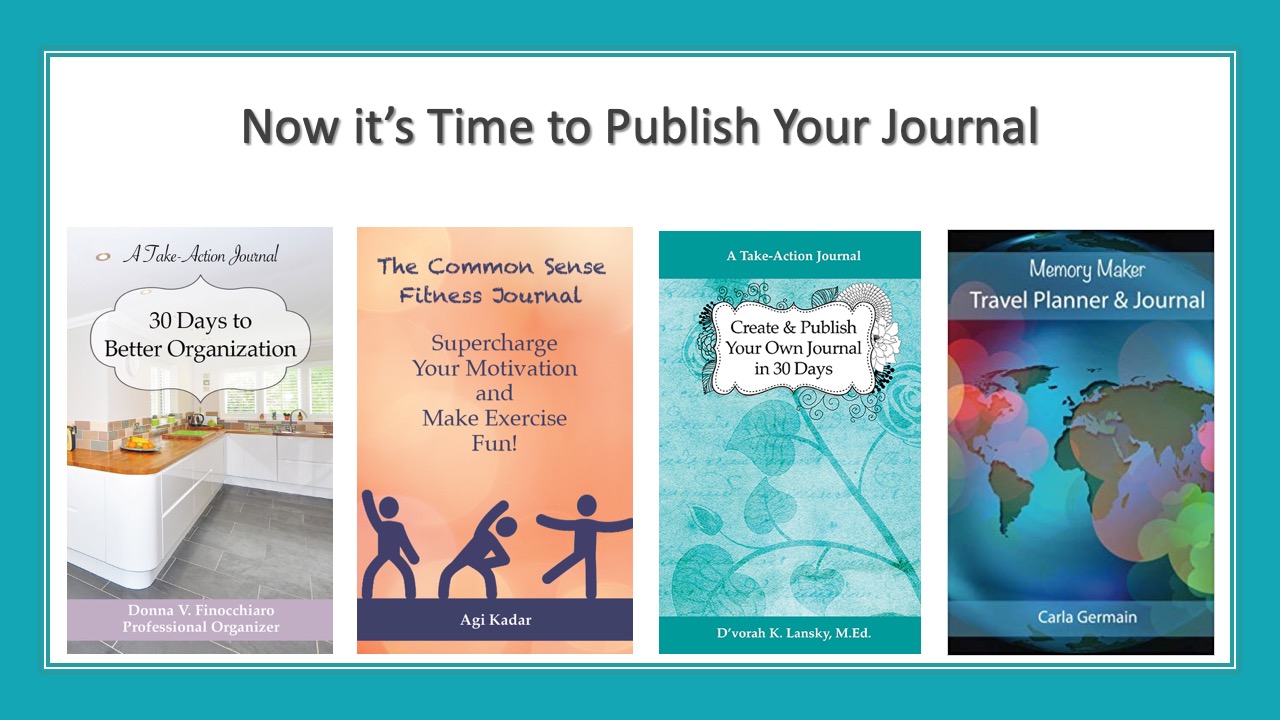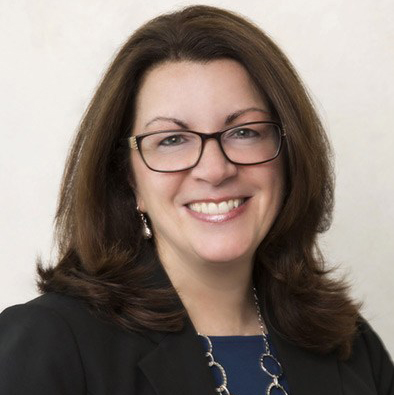 "This was done with ease and I was provided expert support every step of the way.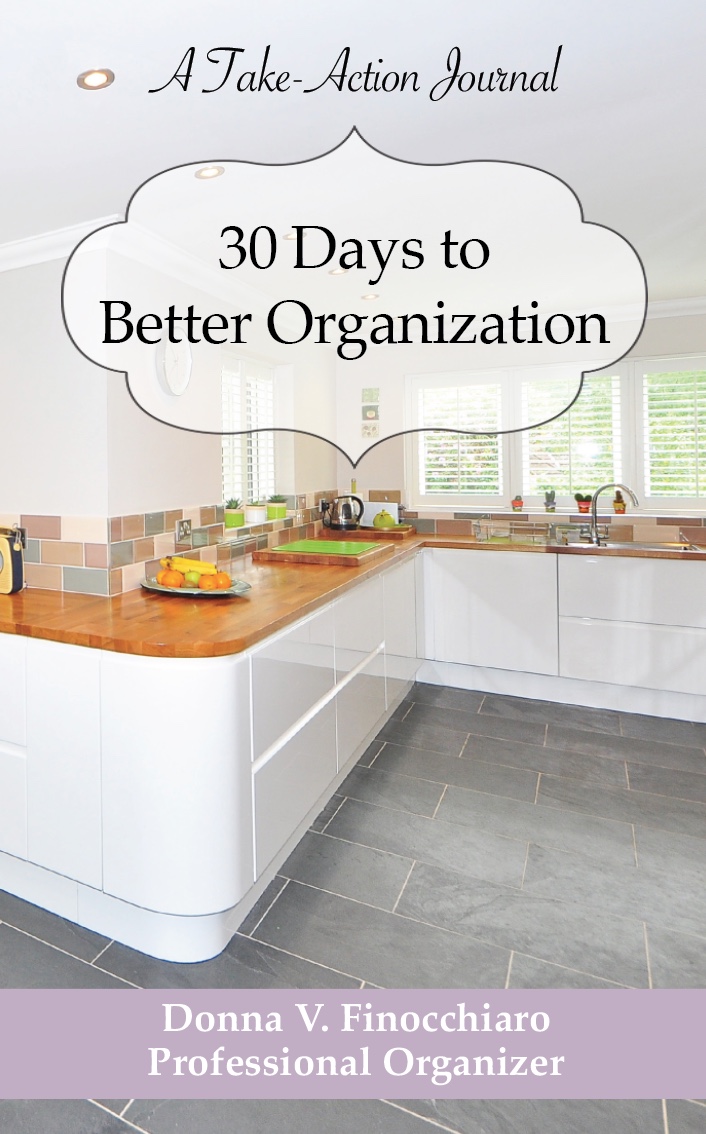 "It is my absolute pleasure to provide a testimonial on behalf of D'vorah Lansky, as one of her recent students. I enrolled in the journal publication program and can tell you that I was able to create my very first book in record time! This was done with ease and I was provided expert support every step of the way.
Once my book was published, D'vorah's add-on services helped me to promote my book from day one. You are going to love the book marketing strategies she offers.
D'vorah has the ability to help you take your dream of becoming a published author and making it a reality. I am a raving fan of hers!"
Donna V. Finocchiaro, Author: 30 Days to Better Organization: A Take-Action Journal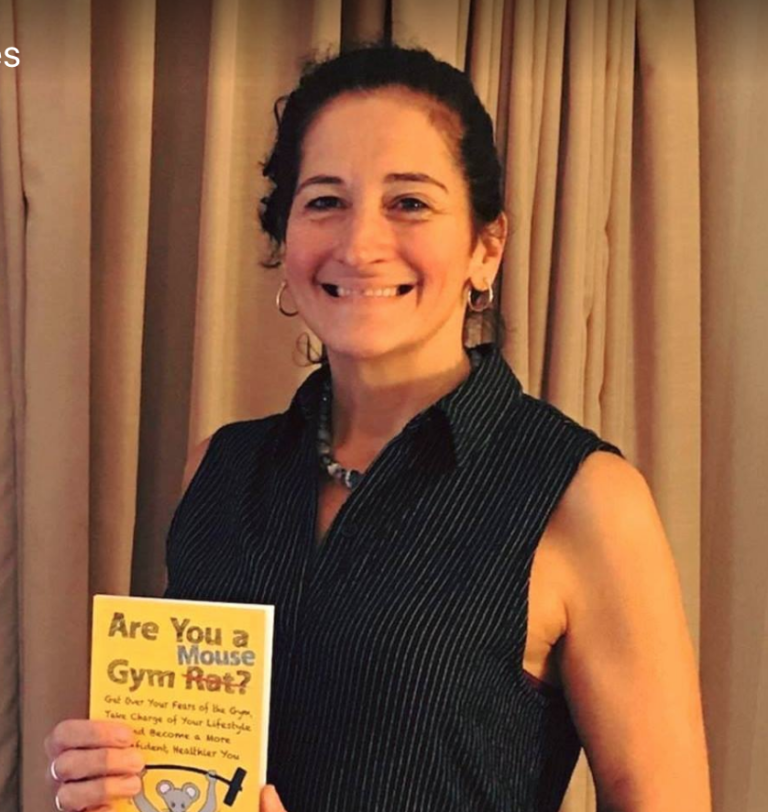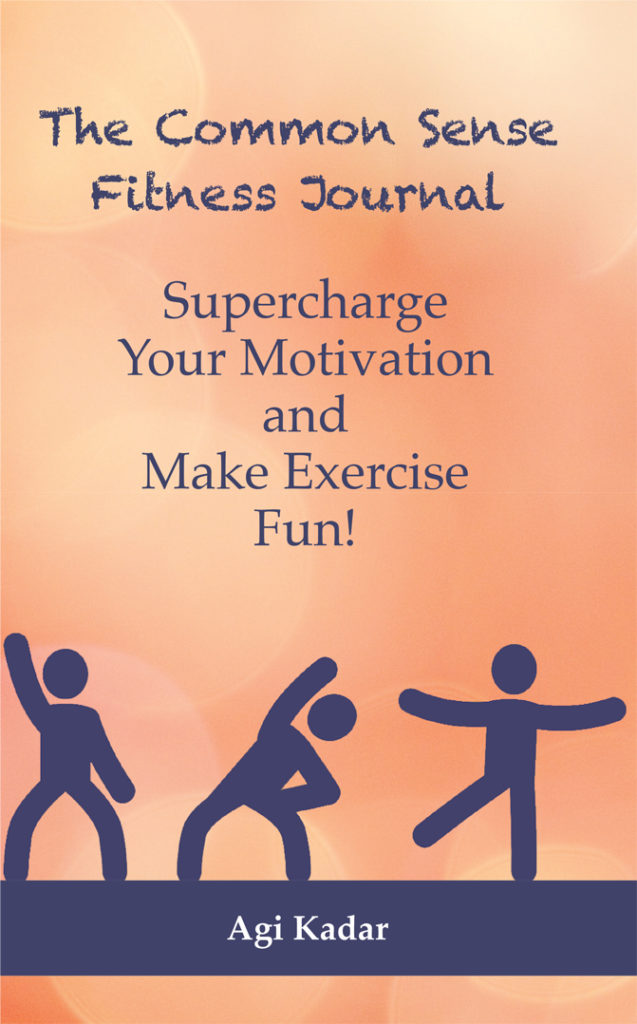 "I created and published my journal in 2 weeks! D'vorah's publishing program provided everything I needed to create my content. Then she formatted my interior and designed my cover keeping my vision and voice in mind.
D'vorah is easy to work with, she is generous in sharing her knowledge and experience, her style is inspiring and motivating."
Agi Kadar, Author: The Common Sense Fitness Journal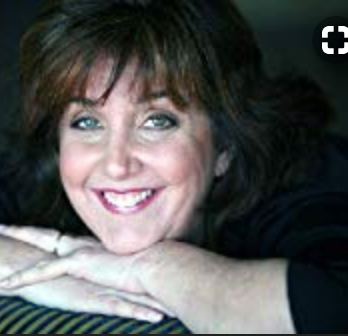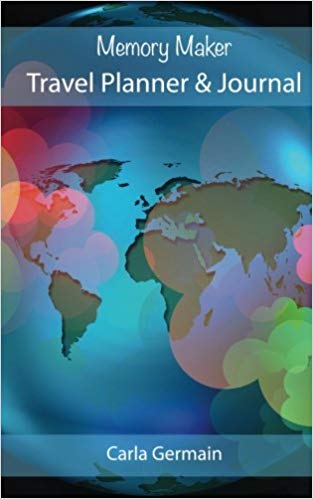 "I would never have been able to pull all this together without her!"
"Here's a heartfelt thanks to D'vorah for helping me to launch my latest program and publish my first journal! I know that I would never have been able to pull all this together without her. I love coaching with D'vorah and feel like we are a great match!"
Carla Germain, author of Memory Maker Travel Planner & Journal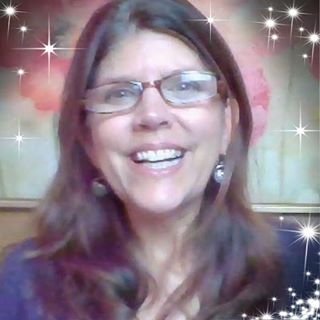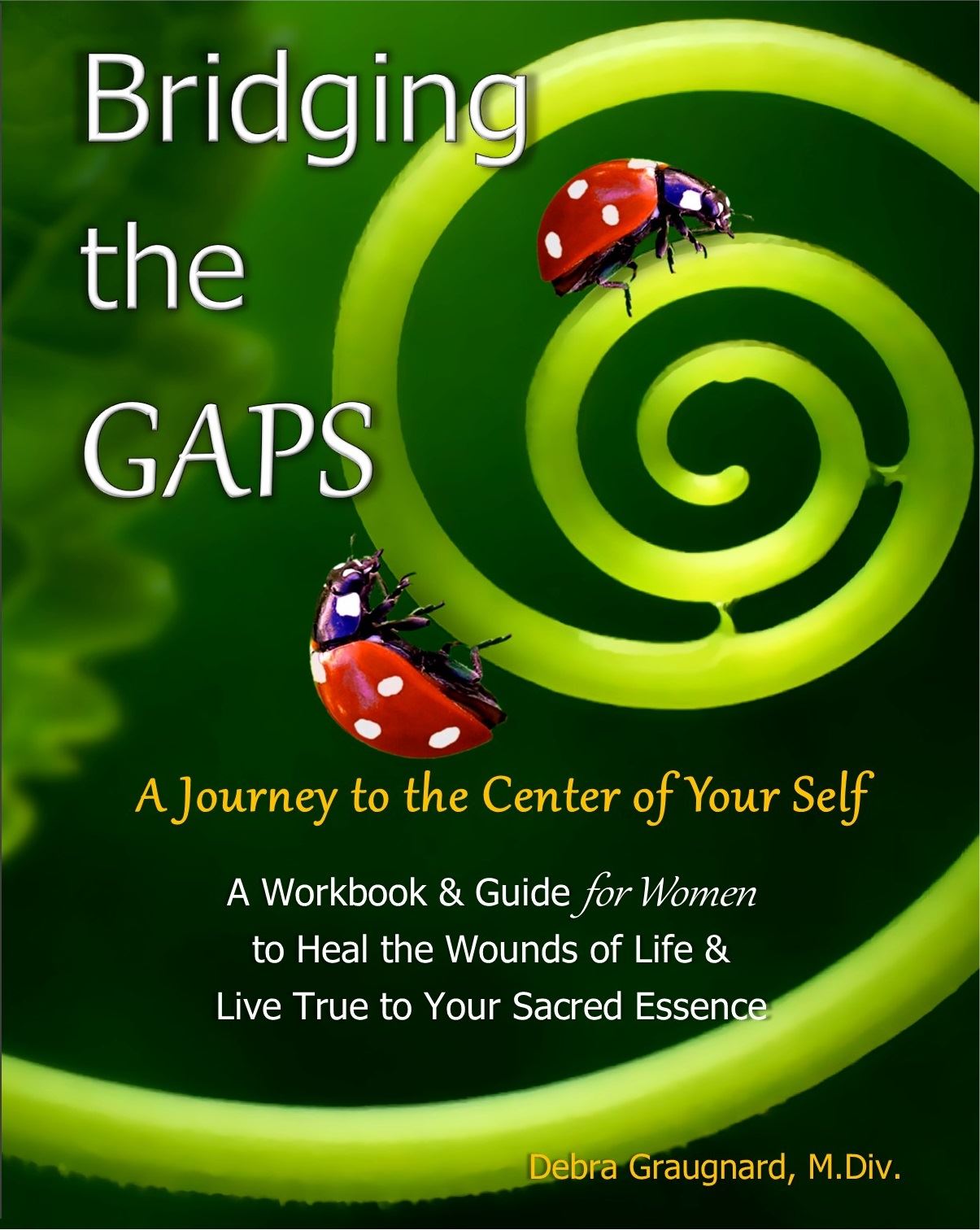 "I feel so at ease working with D'vorah. I love her gentle nature. She is an excellent teacher. She spells out everything in detail, walks you through step by step. She does not assume you're supposed to know this stuff already.
The book that this program is based on: Create & Publish Your Own Journal in 30 Days is a simple step-by-step journal that can lead you to big results. I had a draft for a workbook that had been sitting for months. I got D'vorah's book and along with it came the motivation to see it through to publishing.
It helps to have the process laid out in steps so you can focus on the current step and know you are making progress toward a finish line. I also took D'vorah's Create and Publish a Take-Action Journal training program to go with the journal. I'm a grateful fan of her work! She is a very generous, encouraging, loving teacher, always accessible. She has published many journals and courses. Want to do the same? Just follow her steps."

-Debra Graugnard, author of Bridging the GAPS: A Journey to the Center of Your True Self
Your Instructor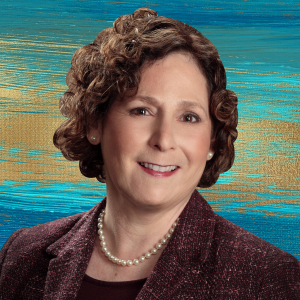 D'vorah Lansky is the bestselling author of 36+ books, workbooks, journals and planners and the creator of over 40, successful, online training programs. She has taught and coached thousands of authors and entrepreneurs across the globe in the areas of: journal and workbook publication, online marketing, content creation, and course creation. D'vorah is dedicated to helping her students and clients to share their brilliance with the world!
Here Are Just Some of D'vorah's Publications
Imagine Your Publication Featured Here...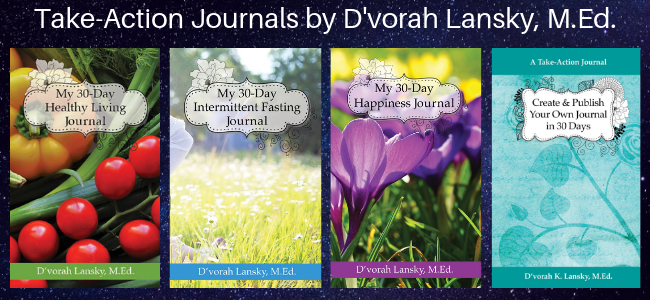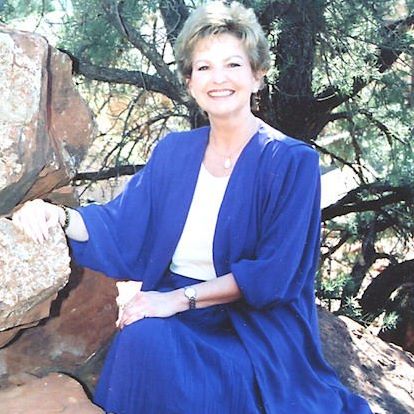 I have been an "in person" teacher and mentor for over 30 years and faced feelings of overwhelm as I transitioned into the digital world, until I found D'vorah. I am a terminal student and I have never encountered such a caring, thoughtful instructor and coach. She is not only very knowledgeable but has the talent to share that knowledge in ways that are totally understandable to the beginner through to the advanced student. Her constant encouragement and celebration of each student's accomplishments confirms her dedication to assist you to accomplish your goals and gives you the courage to create more success.
D'vorah has been my gentle lifeline in an ocean of technical trepidation.
Thank you D'vorah, you are AMAZING!!!
- Dot Campbell, M.Ed. and author of You're Not the Boss of Me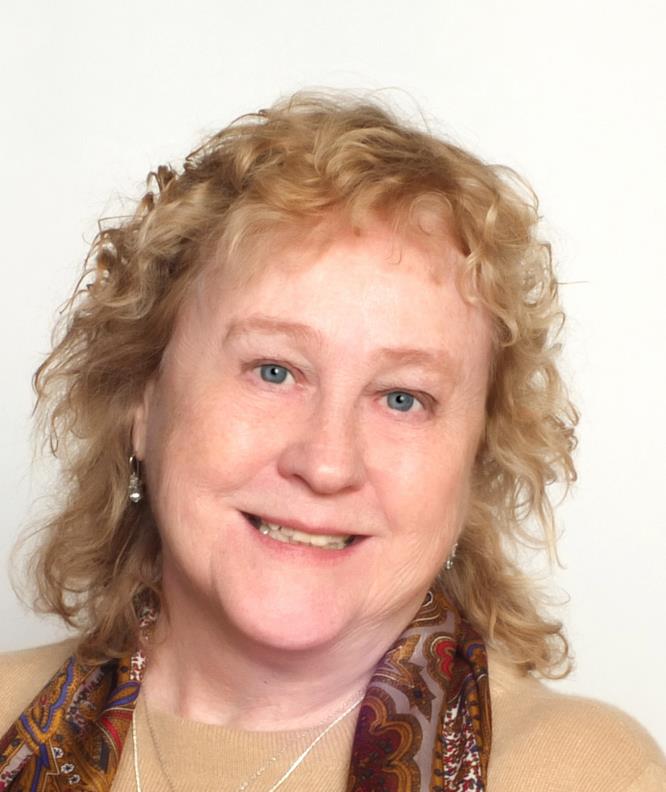 "My most frequent questions from students is: What is the best way to study anatomy and physiology? They have tried a lot of tactics but want something better. I explained that spacing their study and interleaving of topics for review was proven most effective for establishing memory and easing recall. They liked the concept but did not know how to put it into practice.

Listening to D'vorah speak about take-action journals, I thought that is what anatomy and physiology students need. But I did not know how to design a take-action journal. Then D'vorah offered her course "Create & Publish a Take-Action Journal."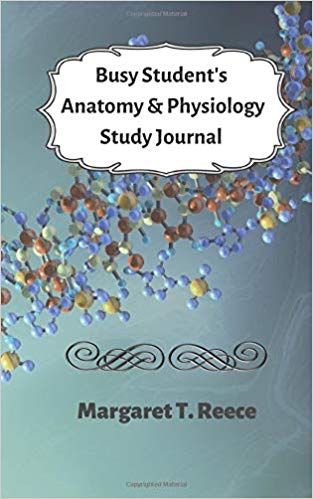 Within 30 days of beginning the course, my take-action journal "Busy Student's Anatomy & Physiology Study Journal" was available for sale on Amazon. I was amazed at how easy she made this project with her interior template, design tips, software tutorials, cover formatting and steps for publication. D'vorah is a wonderful teacher and this is course that you should not miss."
- Margaret T. Reece, author of The Busy Student's Anatomy & Physiology Study Journal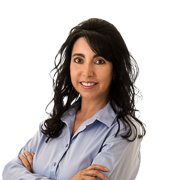 "I highly recommend enrolling in D'vorah's courses.You will be glad you did. She over delivers in every course. She is detailed in her teachings, which makes it easy to follow. Not only is she an exceptional teacher, she is very understanding and patient. I have learned so much from D'vorah. She has helped me to move forward to stay on track in starting my business.
If you ever wanted to write and publish a book and had fears of complications and know how, this is the course you need to enroll in. I had no idea where to begin until I enrolled in D'vorah's course Create and Publish a Take-Action Journal for Your Audience. It was easy to follow. D'vorah inspires you to take the necessary steps to complete your own take-action journal, create a book cover and publish your journal to Amazon. What an amazing experience it was for me, to finally write my first book, thanks to D'vorah and her magnificent course."

- Luisa Falsetto, author of Create Your Own Abundance (Take Action Journal coming soon.)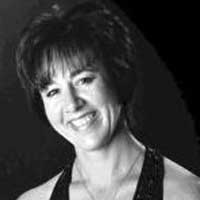 "The business and personal growth I've experienced, as a result of working with D'vorah, is hard to put into words! My income has increased dramatically. My confidence has had an enormous boost, and I feel on top of the world, knowing where my business is headed. D'vorah you've been pivotal in my development as a business owner and I'll be grateful to you forever!"
~ Liesel Teversham, author of No Problem: The Upside of Saying No!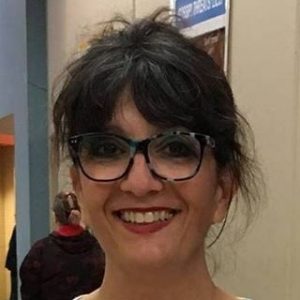 "D'vorah is committed to our success as students!"
"Taking a training course by D'vorah Lansky is like eating Belgian chocolate-covered multivitamin gummy bears. Rewarding, delightful, and good for you too! My imagination and motivation has been ignited. D'vorah promises step-by-step training and she delivers! She is thorough, patient, and cares about each individual in the program. She is committed to our success as students. I'm excited about the possibilities and highly recommend all of the D'vorah's training programs. Well worth the investment."
Tracy Crookston Tennant, Mother of ten and Etsy Shop Owner @NerdyMomsRock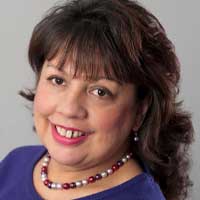 "The publication of my journal is happening and just the beginning of the next step to expanding my publishing business. D'vorah has not only taught me through her journal publication program how to put my ideas together but has shown me how to continue to feed my creative thoughts and turn them into reality.
PaTrisha-Anne Todd, Author of the soon-to-be published - Pepper Your Life With Dreams Activity Journal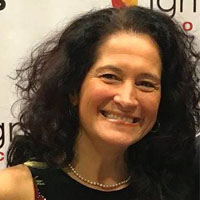 "I have taken a number of courses and live webinars with Dvorah Lansky. I really enjoy her teaching style. She breaks everything down into logical steps with worksheets and easy to follow action steps. Dvorah doesn't just bring the knowledge but draws from personal experience what works and what doesn't, saving her students valuable time. She inspires us to take action and implement her teaching."
Agi Kadar, EDN, CES, Author of Are You a Gym Mouse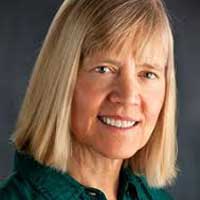 "D'vorah Lansky is the best online educator I've ever learned from. Her classes are engaging and compelling, and her delivery is measured, logical, and clear. D'vorah teaches with passion, energy, and real concern for her students' comprehension and for their success. I'm thrilled to have developed my own online classroom using her methods and benefiting from her support."
Dr. Kathryn Collins, creator, FindBetterHealth Online Learning Center
Get Started Today and Reap the Rewards

For Your Convenience - This Program is Available On-Demand
Get Instant Access

As soon as you register, you'll get instant access to the course dashboard, training materials, bonuses and our interactive discussion forum. You'll even get training on how to make the most of this opportunity as you go through the training at times that are convenient for you. As part of this program, we even walk you through the action taking process. You'll be amazed at how quickly and easily you're able to design, create and publish your own take-action journal!
Plus... you do get access to our Interactive Discussion Forum. This is a great place to share ideas, ask questions, celebrate successes and get ongoing support.