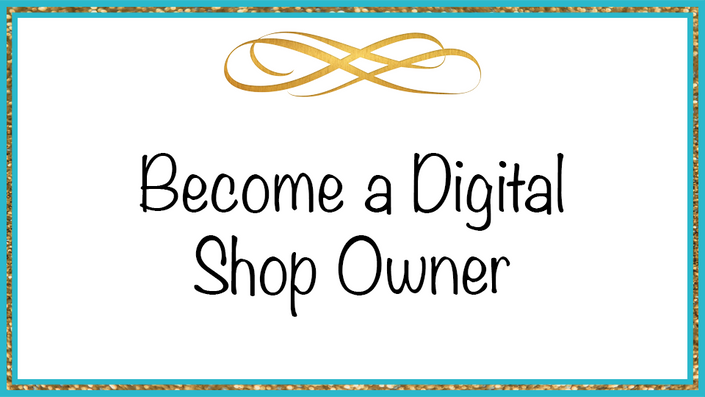 Become a Digital Shop Owner
Transform Your Knowledge and Passion into Products and Programs
Would You Like to Profit Beyond Your Book or Product Sales?
Learn How to Launch an Online Shop - on Etsy - Based on Your Expertise!
As someone who has taught authors and entrepreneurs how to create digital content, such as worksheets, workbooks, eBooks and online courses, I strive to find the simplest and most effective ways to help you get your message to market. With that in mind, I'm delighted to introduce to you: Become a Digital Shop Owner!

With all the shop options available today, where do you begin and how do you know which is the best for you? While there are numerous viable options available, many of them are quite expensive and difficult to set up.
In this program, we focus on setting up a shop on Etsy, the online shop option that is easiest to set up, which will provide you with the most exposure!
In this comprehensive training program, you'll receive a step by step approach to set up your own Digital Shop with ease!
In Become a Digital Shop Owner, you'll learn how to set up an online Etsy shop to sell "knowledge-based" digital products such as eBooks, workbooks, worksheets, inspirational quotes from your book and yes... courses! And of course you can apply what you learn to set up a shop based on your interests or hobbies!
You'll also discover ways to develop digital content for delivery along with strategies for developing an ongoing relationship with your new customers!
Grow Your Business and Your Reach with an Online Etsy Shop
Having an online shop will provide you with a way to increase your credibility and grow your reach. The platform you'll be learning about in this course is designed to help shop owners to reach a global audience. You'll discover effective ways to create and sell digital content to new audiences.

Explore the possibilities for your business, via this powerful sales channel.
Gain exposure for your work and expertise as you grow your business and your sales.
Connect with new audiences who are eager to purchase what you have to sell.
Gain visibility and credibility across many social networking platforms.
Harness the power of Google to get noticed and get sales!
In Become a Digital Shop Owner program, I'll take you by the hand and help you set up your own online shop as well as guide you in choosing the best products and name for your shop.
In this take-action training program, you'll receive step by step training the help you:

Develop your product ideas and learn exactly how to set up your online shop.
Discover a wide variety of digital types of products and receive instruction on creating your own products.
Stock your shop and set it up for success. We'll create shop graphics and discover ways to get your shop discovered.
Market and promote your shop via the social networks, using a proven formula to drive traffic to your shop.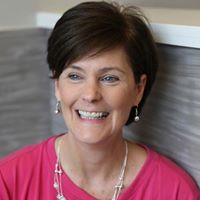 "I LOVE passive income. It is my belief that every online business owner should incorporate passive income strategies into his/her company. However, selling on some third-party marketplaces can be exceptionally complicated (read: Amazon FBA).

When I decided to dip my toe in the Etsy pond, I insisted on getting the necessary training first, so I wouldn't fall headlong into a virtual pit. D'vorah's "Become a Digital Shop Owner" course did everything I knew it would.

I trust D'vorah's training to always be complete, well thought out and easy to understand. "Digital Shop Owner" was exactly that. The sessions were presented in a logical order, so I could build my shop and first products while watching D'vorah walk me through each step. My Etsy shop is up and I'm adding products daily! Thanks to D'vorah, I'm well on my way to another stream of passive income! "
- Karon Thackston, MarketingWords.com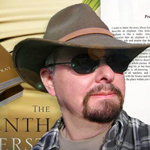 "I'm so excited about opening a shop on Etsy, and I'm having a ball playing around with what I am learning. I wouldn't even know about Etsy shop owner opportunities without D'vorah Lansky's course. I jumped at the chance to learn from her again. D'vorah delivers clear content with action plans that help me execute what I'm learning. And, she always answers questions promptly. Above all, it is my opinion that D'vorah tends to over deliver. When a student needs help, she is very patient and thorough. I'm so glad to be a part of this program! My shop is coming along. I continue to make improvements and add content to my shop. JOY!
- Jordan Gray, Etsy Shop Owner @StressReliefPlans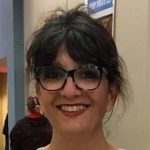 "Taking a training course by D'vorah Lansky is like eating Belgian chocolate-covered multivitamin gummy bears. Rewarding, delightful, and good for you too! I hadn't even considered Etsy before being introduced to the idea by D'vorah. After taking this course my imagination and motivation has been ignited.
D'vorah promises step-by-step training and she delivers! She is thorough, patient, and cares about each individual in the program. She is committed to our success as students. I'm excited about the possibilities for running a successful Etsy shop. I highly recommend all of the D'vorah's training programs. Well worth the investment."
- Tracy Crookston Tennant, Etsy Shop Owner @NerdyMoms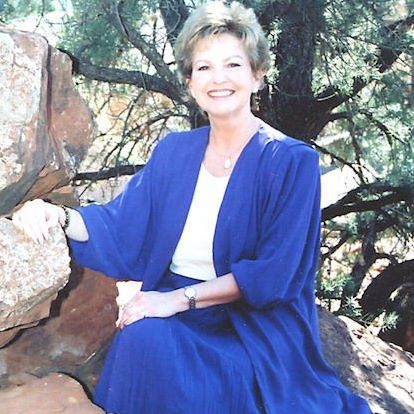 I have been an "in person" teacher and mentor for over 30 years and faced feelings of overwhelm as I transitioned into the digital world, until I found D'vorah. I am a terminal student and I have never encountered such a caring, thoughtful instructor and coach. She is not only very knowledgeable but has the talent to share that knowledge in ways that are totally understandable to the beginner through to the advanced student. Her constant encouragement and celebration of each student's accomplishments confirms her dedication to assist you to accomplish your goals and gives you the courage to create more success.
D'vorah has been my gentle lifeline in an ocean of technical trepidation.
Thank you D'vorah, you are AMAZING!!!
- Dot Campbell, M.Ed. and author of You're Not the Boss of Me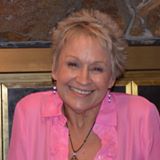 "D'vorah Lansky is more than just a teacher. She is a guide, a mentor, a great role model, enthusiastic supporter and feels like a friend. She has wisdom and ability to teach others the steps to their success and her occasional giggle is infectious. :) Yes D'vorah leads us by the hand, step by step, start to finish. The key for us is to follow through and implement! I have grown and become creative, hopeful and excited about my future opportunities to serve others. And I'm excited to share that my shop is up and running!"

- Trish Dennison, Etsy Shop Owner @SelfCareResources
Here's a Course Overview

Module 1: Identify the Perfect Focus and Product for Your Online Shop
Participate in training and exercises to help you get crystal clear on how you can leverage your shop while sharing your knowledge and expertise on a topic of great interest to your ideal audience.

Discover ways to increase your income and credibility by teaching what you love.
Learn how to research the perfect shop topic as you name your shop.
Explore a wide variety of opportunities and how you can harness the power of this platform.
Find out how to benefit from your competition.
Participate in product research as you get ready to develop your shop.
Module 2: Brand Your Shop with Words and Images

Having an appealing online shop will attract your audience and increase your sales. Providing an enjoyable and pleasurable shopping experience will allow you to grow a relationship with your audience.

Discover ways to brand your shop that sets you apart from your competition.
Learn how to create attractive shop graphics that will keep your customers coming back time and again.
Find out the best places to locate your shop graphics and get them customized.
Use the power of the written word to help your customers get to know you and want to buy from you.
Add a video component to your shop branding as you engage, educate and entertain your customers.
Module 3: Create Your Products and Stock Your Shop
Creating digital products can be fun and profitable, especially if you know how to streamline your work flow and identify the products your audience would be eager to purchase. In this module you'll identify a variety of digital products, based on our knowledge, that your audience will be eager to purchase.

Discover how to turn your hard drive and digital products into physical cash!
Learn how to format your downloadable products so they are easy for your customers to access.
Find out how you can position your products in a way that can develop ongoing relationships with your customers.
Harness the power of Google and SEO to attract potential customers to your shop.
Create virtual window displays that draw in potential buyers.
Module 4: Fine Tune Your Shop and Share it With the World
Your shop provides you with a wonderful platform for selling your products. The thing is, you'll want to tap into the best ways to optimize your shop and let the world know that you are open for business!

Discover Etsy Apps to help you streamline your efforts.
Create compelling and visual marketing messages that are designed to attract your ideal customers.
Find out how your blog can become a marketing machine and help you expand your credibility and your reach.
Discover ways to boost your customer activity with bundles, coupons and sales events.
Learn how to tweak and refine your shop content so you remain relevant and high-ranking in the search engines.
This Course is Now Just $97
(Normally $197)

Your Instructor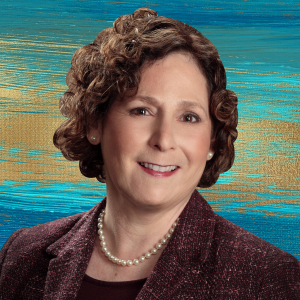 D'vorah Lansky is the bestselling author of 36+ books, workbooks, journals and planners and the creator of over 40, successful, online training programs. She has taught and coached thousands of authors and entrepreneurs across the globe in the areas of: journal and workbook publication, online marketing, content creation, and course creation. D'vorah is dedicated to helping her students and clients to share their brilliance with the world!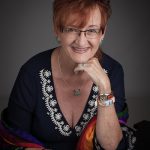 "I have taken other workshops with D'vorah and I knew the quality of her work, so when program became available, I jumped on it. I realize how profitable a digital shop could be so I created a shop, added my 4 books and 3 cookbooks, ready to make some money. I know, with D'vorah's help, that my shop will start making money and it will be something I will be very proud of--I can hardly wait!"
- Larada Horner-Miller, Etsy Shop Owner @LaradasReadingLoft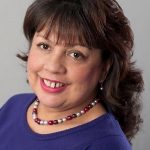 "D'vorah Lansky has a natural knack when sharing her specific trainings with me. Her explanations and examples make the impossible... possible. I'm proud to be a student in her Etsy shop training and look forward to continue to working with her as I expand my own digital empire!"
- PaTrisha-Anne Todd, Etsy Shop Owner @ILiveLifeByDesign
Become a Digital Shop Owner Comprehensive Training Program
The Digital Shop Owner Program provides you with a blueprint for setting up your own Online Shop. You receive Tutorials, Worksheets, Checklists, Action Guides and more...
You'll receive four comprehensive training modules, complete with audios, videos, checklists, worksheets, and action guides.

Lessons are available on-demand, so there are no dates to worry about. You retain ongoing access to the program so you can revisit the lessons whenever you'd like.
Discover how to create compelling and visual marketing messages that are designed to attract your ideal customers.
Learn how to create digital, downloadable content, that your audience is eager to purchase.
Discover effective ways to attract your ideal customers, and have them come back to your shop over and over again.
Learn how to tweak and refine your shop content so you remain relevant and high-ranking in the search engines.
Special Bonus: When your shop is open to the public, we'll feature you in our Digital Shop Owner's Showcase!
Special Bonus: You receive access to a private discussion forum, where you'll receive ongoing support from D'vorah and other Digital Shop Owner members. Get feedback on your shop and shop idea and get your questions answered!
Frequently Asked Questions
How long do I have access to the course?
You receive ongoing and unlimited access to this course for as long as you like - across any and all devices you own.
What is the refund policy?
Take the course for a spin, we believe you'll be delighted. If not, contact us within 7 days of purchase and we will cancel your membership and give you a full refund.
When does the course start and finish?
This self-paced course is available on-demand. You receive instant access to the program. You are provided with an easy way to track your progress so you can go through the training and check off the lessons you've completed.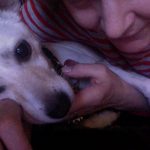 "I'm enjoying the momentum of this training program and have achievable goals each week. Accomplishing them buoys my spirit and my drive. D'vorah is a supportive educator who is always well-prepared. She is attentive to students' needs, both during the training session and in Facebook discussion group."
- Laurie Rae Tressler, Etsy Shop Owner @LivingArtsShop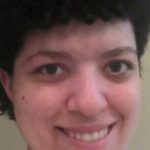 "As an authorpreneur, Become a Digital Shop Owner is the online training I've been waiting for. In her training videos, D'vorah speaks with warmth and friendliness, patience, and understanding. This online course is quickly becoming my favorite training program... one to which I've become very committed since I joined. I've thought about starting an Etsy shop for print-on-demand items but never started. Then I learned from D'vorah that digital content can be sold on Etsy too! I saw a powerful opportunity in this.
D'vorah has a great teaching personality that makes it easy to follow along during her lessons. My shop, BusyMindOasis, is up now because of her training and her action guides that motivate me to take action.
If you are an author, writer, artist or anyone who has original, creative content you'd like to sell in a digital format, I highly recommend D'vorah's course! It will be worth your investment.
- Sara A. Watts, Etsy Shop Owner @BusyMindOasis