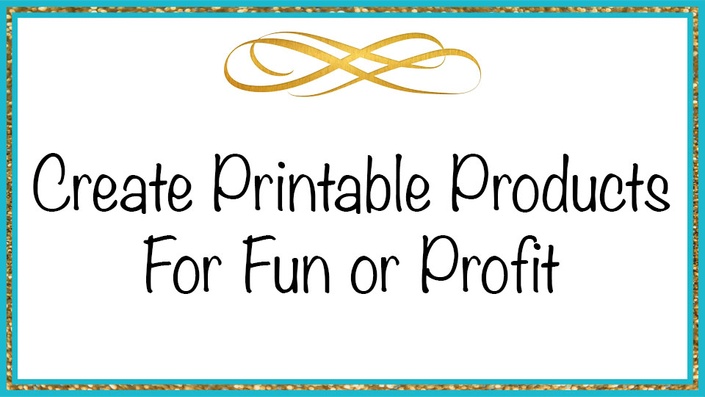 Create Printable Products for Fun or Profit
Learn How to Create Products to Boost Your Creativity and Your Business
In this hands-on training program, you'll discover a variety of ways to create digital and physical products.

Learn How to Design and Create Printable Products for Your Audience
Find Out How to Transform Digital Content into Physical Products
Design a Workbook or Journal to Enhance Your Life or Business
Discover ways to dress up a variety of different types of downloads that you can sell, use as course content or give away to grow your list of email subscribers.
In this interactive, four-module program you'll learn how to create:

Attractive worksheets and checklists
Beautifully branded course content
Compelling Journals and workbooks
Magnetic marketing materials that reflect your brand
Opt-In gifts to help you grow your list of email subscribers
Print-on-demand physical products that you can sell online
When you take action now you'll also receive a collection of special bonuses.

Colorful Digital Stationery - For Online and Offline Use
Gratitude Worksheet
A Collection of Sample Opt-In Gifts
A Collection of Templates You Can Add Your Content To
You'll have access to our interactive discussion forum so you can share ideas and ask questions at any time.

Know you are not alone, our programs are interactive, supportive and flexible.
No Previous Graphic Design Experience Needed
In this interactive program you'll discover how to easily create attractive products and resources with easy-to-use programs. You'll discover free and affordable options, designed for various purposes.
Scroll Down to Instant Access to This Program
You Also Get a Collection of Special Bonuses
As part of this course you'll receive a wonderful collection of special bonuses. Scroll down for a sneak peek of just some of the goodies you'll receive.
Colorful Digital Stationery - For Online and Offline Use
This is one of the newest sets of designer papers from my Etsy shop.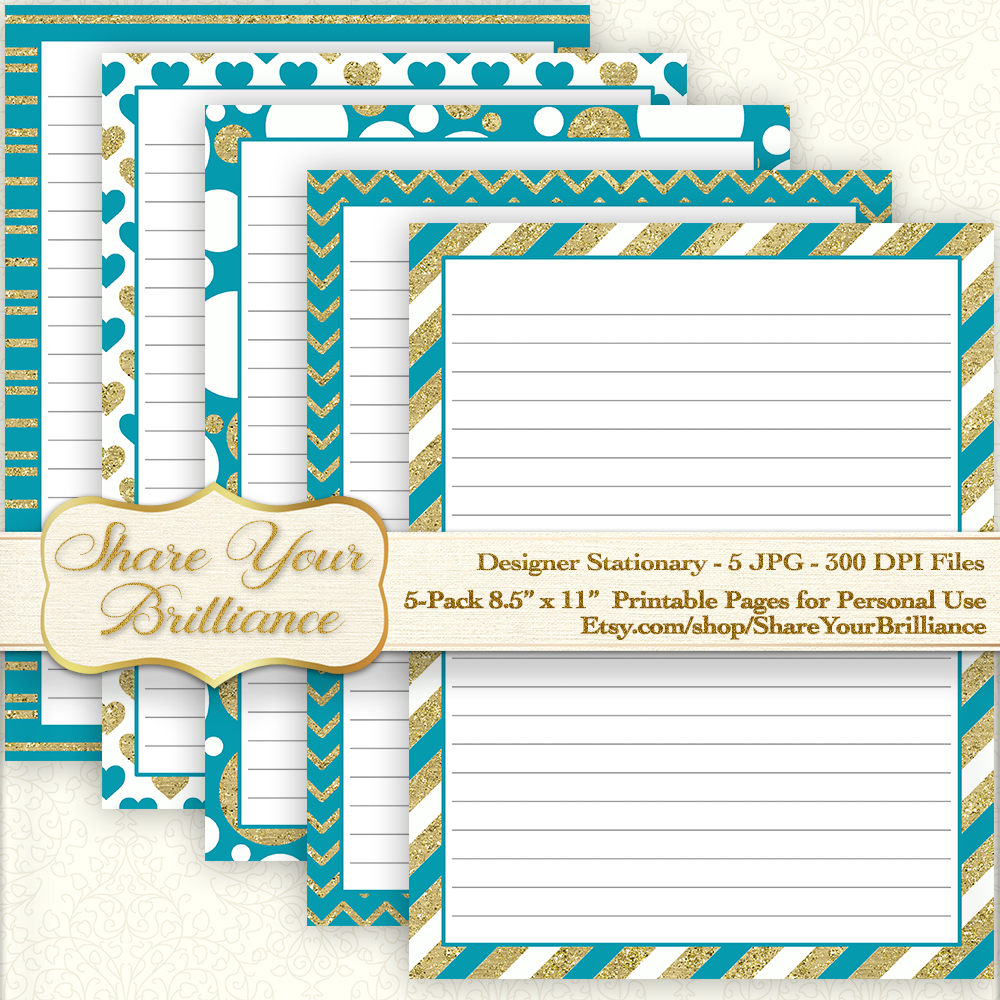 I Am Grateful Worksheet - An example of how to combine an artistic flair along with an activity to engage your readers, students or clients.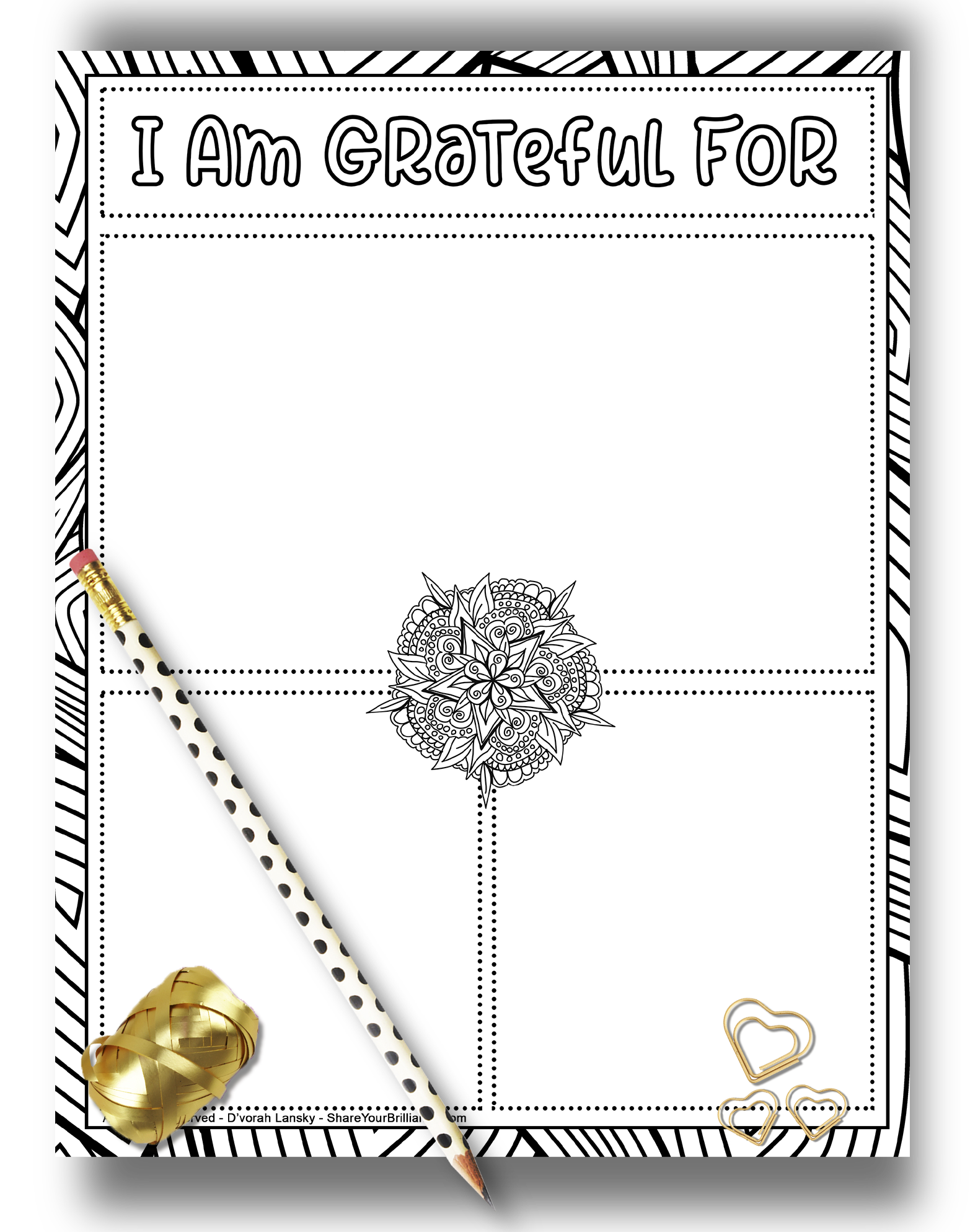 A Collection of Sample Opt-In Gifts
So You Can Get Ideas for Creating Your Own Opt-In Gift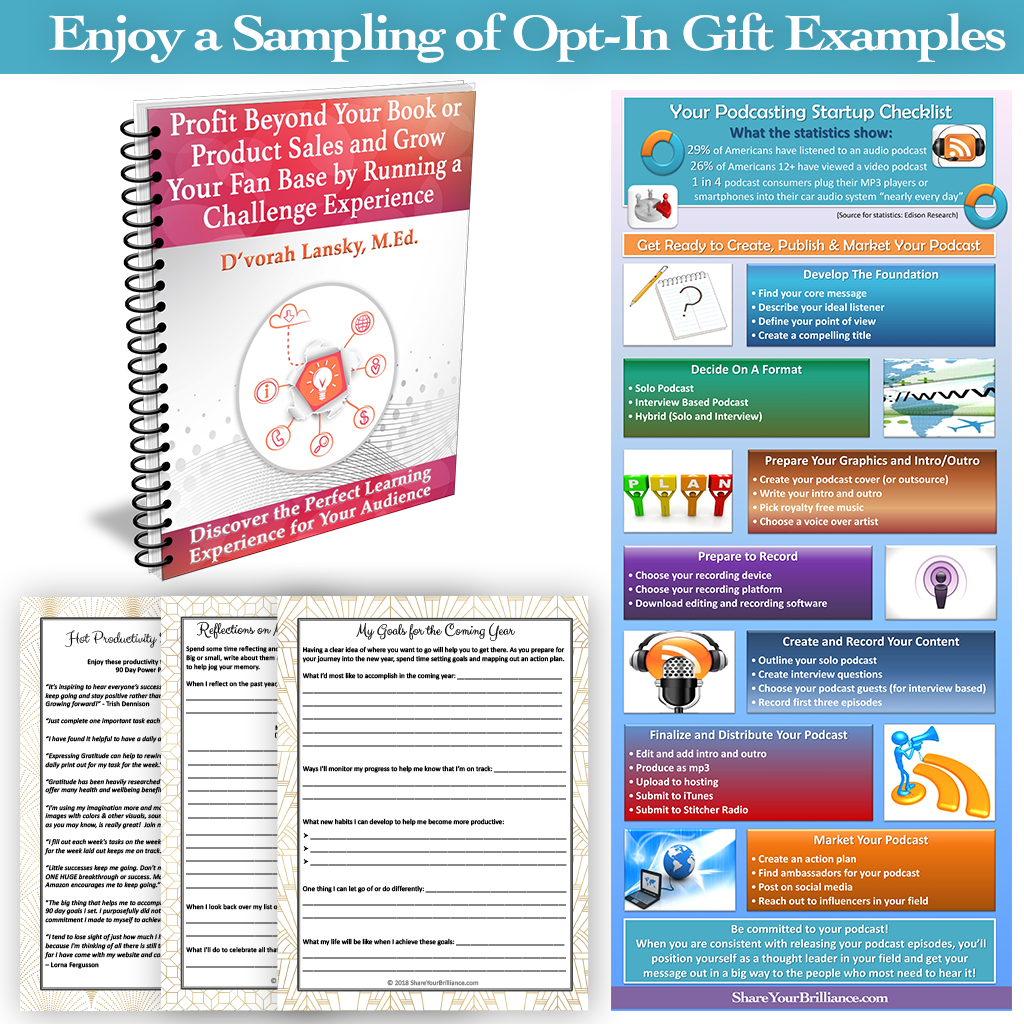 You'll Also Receive a Collection of Templates that
You Can Add Your Content To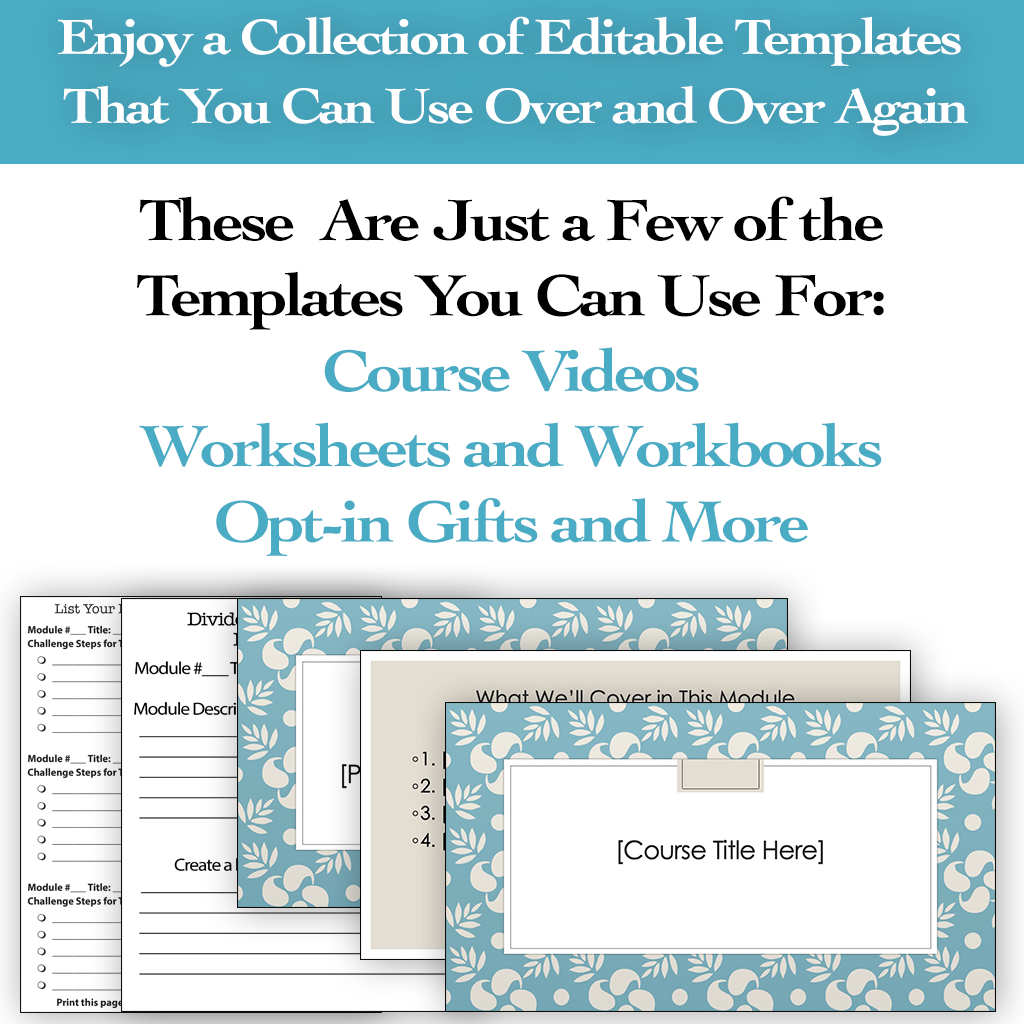 Your Instructor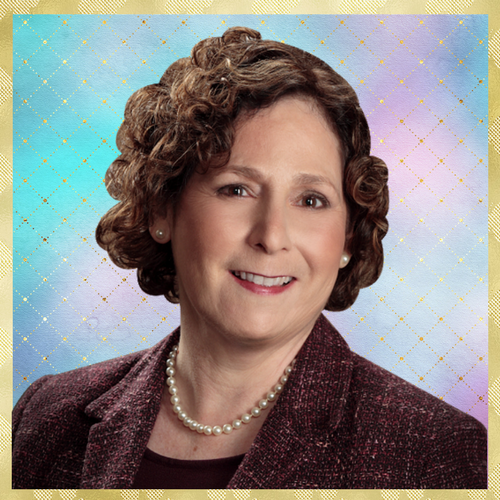 D'vorah is the bestselling author of over 20 books, workbooks, journals and planners. She is also the creator of over 40, successful, online training programs.
D'vorah has taught and coached thousands of authors across the globe in the areas of: online book marketing, workbook and worksheet creation, digital art, ecommerce and course creation. She is dedicated to equipping her students and clients and helping them to succeed.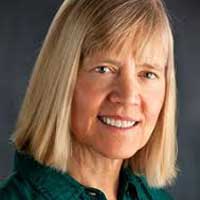 "D'vorah Lansky is the best online educator I've ever learned from. Her classes are engaging and compelling, and her delivery is measured, logical, and clear. D'vorah teaches with passion, energy, and real concern for her students' comprehension and for their success. I'm thrilled to have developed my own online classroom using her methods and benefiting from her support."
Dr. Kathryn Collins, creator, FindBetterHealth Online Learning Center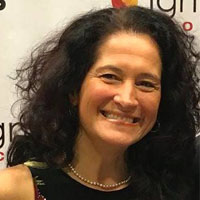 "I have taken a number of courses and live webinars with Dvorah Lansky. I really enjoy her teaching style. She breaks everything down into logical steps with worksheets and easy to follow action steps. Dvorah doesn't just bring the knowledge but draws from personal experience what works and what doesn't, saving her students valuable time. She inspires us to take action and implement her teaching."
Agi Kadar, EDN, CES, Author of Are You a Gym Mouse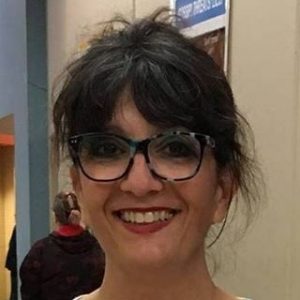 "D'vorah is committed to our success as students!"
"Taking a training course by D'vorah Lansky is like eating Belgian chocolate-covered multivitamin gummy bears. Rewarding, delightful, and good for you too! My imagination and motivation has been ignited. D'vorah promises step-by-step training and she delivers! She is thorough, patient, and cares about each individual in the program. She is committed to our success as students. I'm excited about the possibilities and highly recommend all of the D'vorah's training programs. Well worth the investment."
Tracy Crookston Tennant, Mother of ten and Etsy Shop Owner @NerdyMomsRock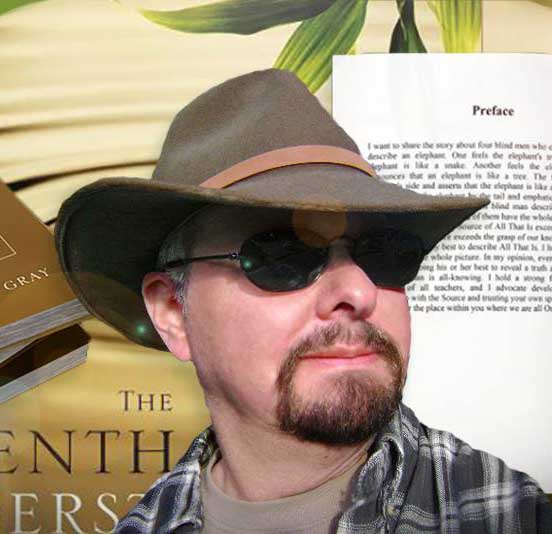 "I strongly recommend D'vorah's courses, and I joyfully give her a five-star rating."
"Each time I take a class from D'vorah, I receive much more than I expect. She delivers the goods—and then some. The materials she presents are well organized and easy to follow. I've taken several courses with D'vorah, and the same level of quality and caring is delivered in each.
The "Virtual field trips" D'vorah takes us on showcase her Masters in Education. She knows that telling AND showing adult learners is much more effective than just telling them how to execute new skills.
Finally, I want to add that D'vorah is patient, warm, fun-loving and friendly. She is a role model for me, and it is my honor to know her. I strongly recommend D'vorah's courses, and I joyfully give her a five-star rating."
Jordan Gray, Author of The Seventh Major Understanding—A Message of Awakening
Frequently Asked Questions
When does the course start and finish?
This program is available on-demand, so you get instant access as soon as you register. You also get ongoing access to the training and our discussion forum. Schedule time in your calendar to go through the training at times that are best for you.
How long do I have access to the course?
You get ongoing access to the program. This will allow you to go through the training as often as you'd like and to circle back to access specific content or lessons as you go along.
What is the refund policy?
Given that you receive instant access to the entire training program, there are no refunds associated with this offer. That said, you'll find from the student testimonials that our courses are highly regarded and students get a lot out of the training and support they receive. Feel free to contact us with any questions.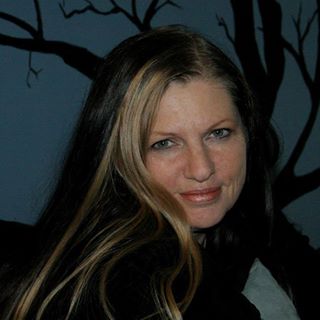 "Looking for an authentic and knowledgeable teacher for course building? I highly recommend D'vorah Lansky. Her concise and to the point style is refreshing. Her expertise and step by step, look over her shoulder methodology is literally a blessing."
Iyana Rashil, Evolutionary Spirituality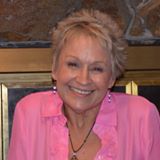 "D'vorah Lansky is more than just a teacher. She is a guide, a mentor, a great role model, enthusiastic supporter and feels like a friend. She has wisdom and ability to teach others the steps to their success and her occasional giggle is infectious. :) Yes D'vorah leads us by the hand, step by step, start to finish. The key for us is to follow through and implement! I have grown and become creative, hopeful and excited about my future opportunities to serve others. And I'm excited to share that my shop is up and running!"
Trish Dennison, Etsy Shop Owner @SelfCareResources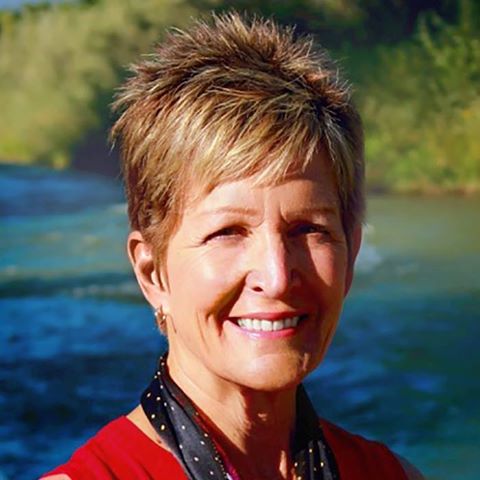 "D'vorah's teaching style and her bite-sized steps make it fun and easy to learn.
My favorite part of D'vorah's training is the way she gets to know her students and supports them in growing their businesses. She offers excellent course — definitely worth checking out!"
Karyn Almendarez, author of Tragedy's Treasures: A Mom's Journey Through Grief