Focus on Your Goals and Dreams and Help Your Audience to Do the Same

You're probably familiar with using a vision board as a tool for keeping your dreams and goals in mind. But did you know that you can use a vision board in a variety of ways, depending on your needs? In fact, you might even want to have more than one vision board, to have a place to create a vision for your dreams for the various areas of your life and business.
Getting Clear on Your Business and Life Goals
If there's one thing that keeps people stuck, it's a lack of clarity. The truth is, with ambiguous "goals" you'll stay stuck. But with a little clarity, you can achieve any goal you can conceive—and even some you cannot yet dream of. The first step is to simply visualize what you want.

How Vision Boards Works

A vision board is a planning tool that allows you to unleash your creativity and daydream in a tangible format. By collecting images that represent your biggest goals and keeping them within sight, you'll be better able to focus on the next steps to take to reach them.
Not only that, but vision boards can serve to keep you inspired and remind you of why you're working so hard.
How to Make a Vision Board
Creating a vision board is easy—and fun! You can create yours with paper and other art materials. Or you can create a digital vision board using one of many online apps. While digital boards are definitely more portable, physical boards are often more inspiring. There's just something about being able to have your vision board in plane site, so you can easily see it throughout each day.

Get Started Today by Scrolling Down to Register
This mini course is designed as a stand alone mini course training, which you can register for below OR you can receive it as a free bonus when you invest in the Coach Glue Vision Board Workshop with Resell Rights.

Option 1: You can register for this mini course via the "Enroll" button below.
Option 2: You can click here to purchase the Coach Glue Workshop, which includes Resell Rights. You'll then receive login details so you can get all the materials listed on this page, for free!
(Note: If you've already purchased the Coach Glue Workshop, you can login above. Or contact D'vorah by replying back to any of her emails, and she will resend you your login details.)
Bonuses Included When You Register via Either Method
An Attractive, Customizable Vision Board Kit - NEW
A Collection of Vision Board Graphics and Embellishments - NEW
Training on How to Create a Digital Vision Board with Canva - NEW
You Also Receive the Vision Board Mini Course which includes:
A live training webinar (which will of course be recorded!)
An action guide to help you make the most of your vision board efforts!
Additional bonus training to help you transform your resell rights!
Here's an Example of Just One of the Many Bonus Templates You'll Receive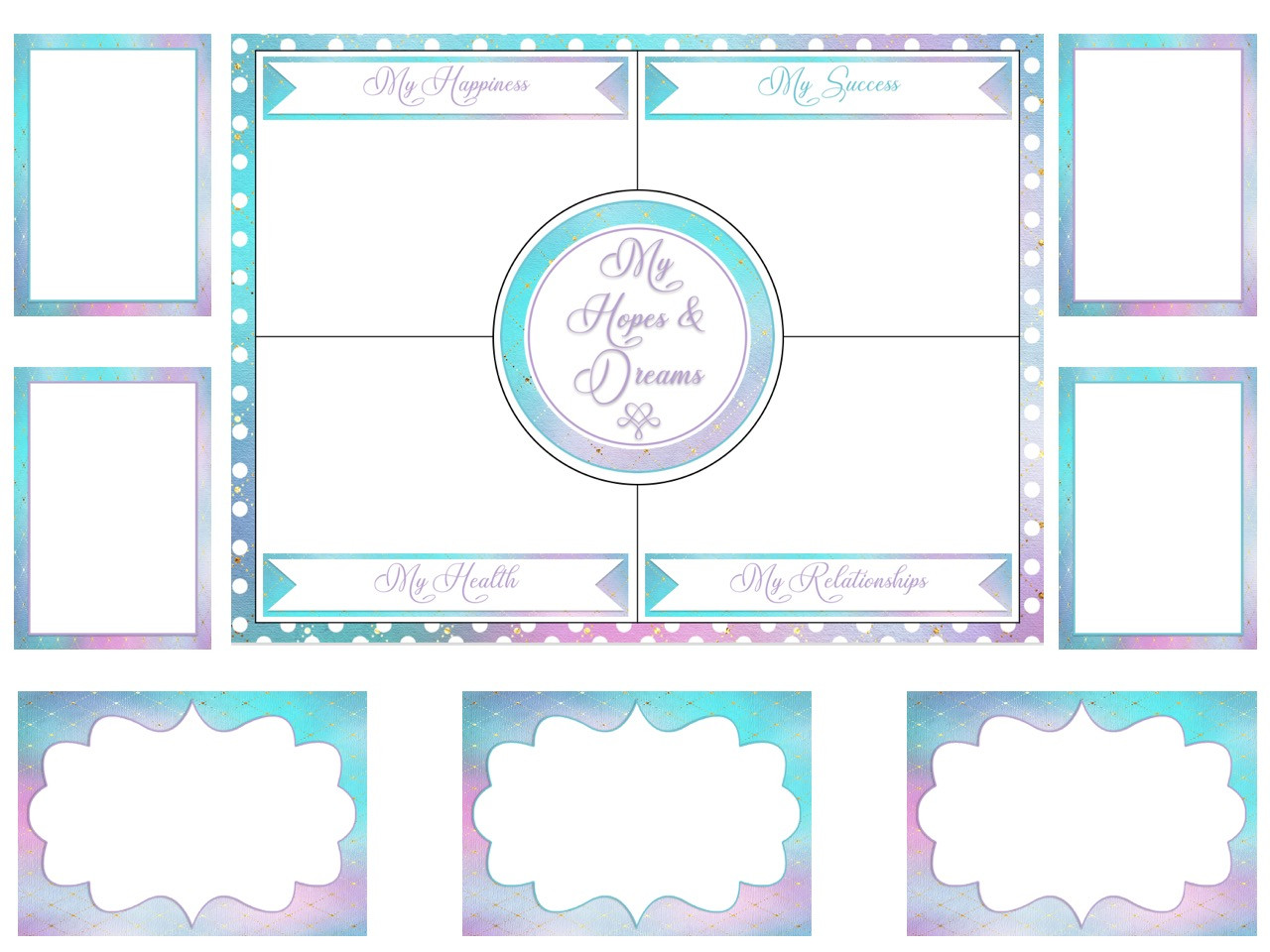 Click on the Button Below to Register