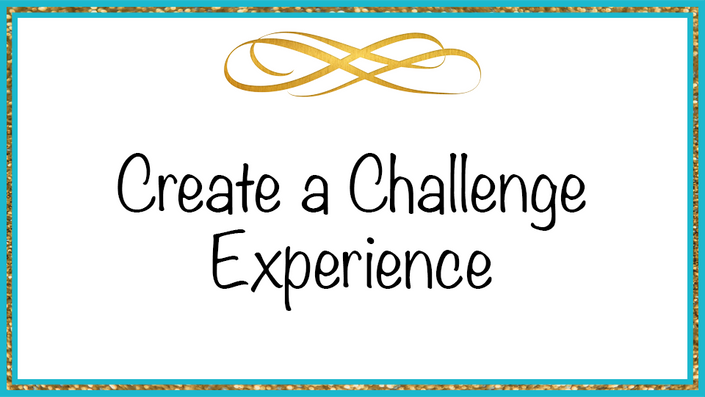 Create a Challenge Experience
Provide Solutions That Your Audience Seeks!
Share Your Knowledge and Expertise with the World
There are so many people who would benefit by what comes second nature to you.
Think about it, you didn't get where you are in one day. It likely took years of study and hard work. What if you had had the opportunity to shortcut your journey by studying with someone who was where you wanted to be? Think of how much time and money you'd have saved.
Well... you can offer that opportunity to your students, clients and readers and help them achieve more in less time. There are people who are eager and thirsty to know what you know, and they are will to pay you for it.
By sharing your knowledge and expertise, you can help a lot of people while growing your income and your visibility.

Imagine what it would be like to share your expertise with the exact people who are eager to hear what you have to say!
In this hands-on program, you'll learn how to transform your knowledge, book, and/or expertise into an online training program. This program can have a huge and positive impact on your income and on the lives of your future students!
Offering online training programs will connect you with your audience and position you as a leader in your field.
In this hands-on program you'll learn how to design, create, and launch an online training "challenge-based program for your audience, based on your book, passion, or area of expertise.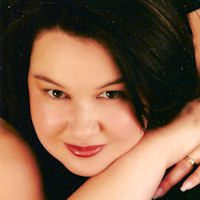 "As a fiction writer and longtime blogger I've recently considered ways to generate a little knowledge sharing and grow a small side biz. I decided that creating a challenge-based course would suit me and after much research, I can now say that I've found D'vorah's teachings on how to create successful online courses some of the best around. I would thoroughly recommend these."
- Michelle Thompson, Founder of The Balanced Writer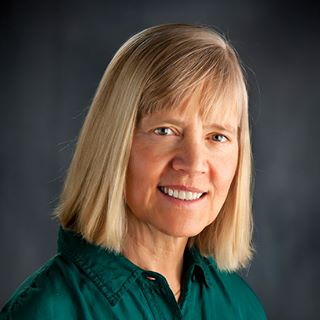 "D'vorah Lansky is the best online educator I've ever learned from. Her classes are engaging and compelling, and her delivery is measured, logical, and clear. Most importantly, for authors like me wanting to reach more readers help more people, and share our expertise, she's created a series of courses that all dovetail perfectly toward those goals—from creating courses based on our books, to crafting workbooks and companion books for our courses, to developing digital downloads we can sell in an online shop…even to building our audience through social media platforms including Pinterest.
D'vorah teaches with passion, energy, and real concern for her students' comprehension and for their success. I'm thrilled to have developed my own online classroom using D'vorah's methods and her support, and I look forward to learning from her for many rewarding—and fun-filled!—years to come."

- Dr. Kathryn Collins, creator, Find Better Health Learning Center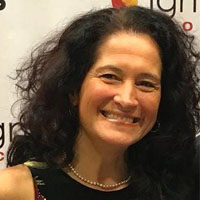 "I had an idea to create a 90 Day Fitness Challenge to Finish the Year Strong. I had 10 days until the date to 90 days to the end of the year. I messaged D'vorah, we had 2 one-hour coaching calls and my challenge was launched and I have 14 paying participants! Celebrating and happy dancing. TAKE ACTION! REVISE LATER! It works! Thank you D'vorah!"
- Agi Kadar, author of Are You a Gym Mouse and Creator of the 90 Day Fitness Challenge.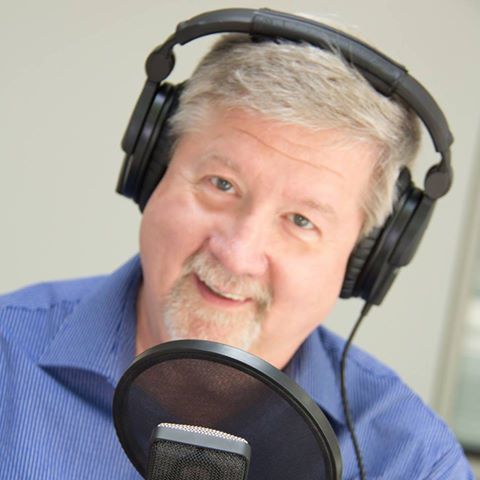 "I've been trying to get my audiobook creation courses for authors created for over a year. Thanks to D'vorah Lansky and her terrific program I am launching my first course in less than 60 days. Thanks for your help getting my courses going, D'vorah, and sharing YOUR brilliance!"
Richard Rieman, Creator of the online course: How to Create Caviar Audiobooks on a Tuna Fish Budget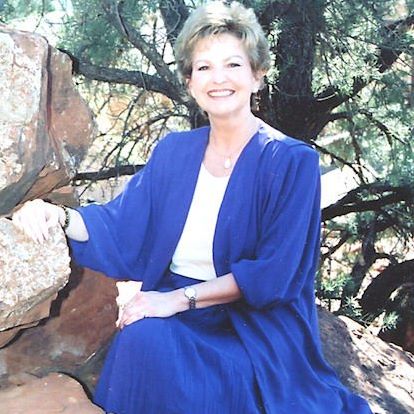 I have been an "in person" teacher and mentor for over 30 years and faced feelings of overwhelm as I transitioned into the digital world, until I found D'vorah. I am a terminal student and I have never encountered such a caring, thoughtful instructor and coach. She is not only very knowledgeable but has the talent to share that knowledge in ways that are totally understandable to the beginner through to the advanced student. Her constant encouragement and celebration of each student's accomplishments confirms her dedication to assist you to accomplish your goals and gives you the courage to create more success.
D'vorah has been my gentle lifeline in an ocean of technical trepidation.
Thank you D'vorah, you are AMAZING!!!
- Dot Campbell, M.Ed. and author of You're Not the Boss of Me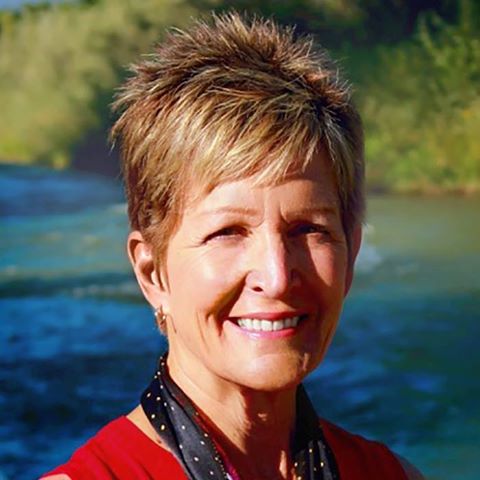 "D'vorah's teaching style and her bite-sized steps make it fun and easy to learn. I am learning how to create a five-day challenge by taking her Create a Challenge Experience course.
My favorite part of D'vorah's training is the way she gets to know her students and supports them in growing their businesses. She offers excellent course — definitely worth checking out!"
- Karyn Almendarez, author of Tragedy's Treasures: A Mom's Journey Through Grief
Here's What You'll Learn in the Create a Challenge Experience Program

Identify the Perfect Challenge Topic for Your Audience
Discover how to identify the best audience, topic and title for your Challenge Experience. Offering a 7, 21 or 30-day challenge will position you as an expert in your field and open up doors to new opportunities.
Create raving fans and become known as an expert in your field!
Deliver solutions that your audience is clamoring for!
Provide a powerful transformation to people who are eager to learn what comes second-nature to you!
Explore a variety of "challenge" formats and find out how to decide which is the best one for you and your audience!
Create Your Challenge Road Map and Develop Your Content
Learn how to design content for your challenge experience. You'll discover simple ways to create bite-size steps for your program, that will yield big-time results for your students and clients.
Create a step-by-step system that will provide participants with massive results.
Boost your book and product sales while growing your list of email subscribers.
Lift the words of your book off of the page and transform them into an interactive best-selling program!
Have fun and connect with your audience, awhile paving the way to greater success in their lives!
Design and Deliver Attractive and Effective Program Materials
Learn how to easily design and deliver your program materials. You'll discover a variety of options and get support in choosing the ones that would benefit your audience most.
Access simple design techniques that will add pizazz to your course content!
Explore the best ways to deliver your challenge materials and learn how to easily put your systems in place.
Get ready to boost your income as people pay you to participate!
Take pride in the positive impact, you are providing to your challenge participants!
Launch and Market Your Challenge and Reap the Benefits
Now it's time to share your wisdom and experience. In this module you'll discover a variety of ways to market your program, create a buzz about your challenge and generate sales.
Easily design marketing materials that will help you to enroll people in your challenge experience.
Explore a variety of marketing channels that will boost your book sales and generate additional registrations for your program.
Learn how to promote your program to global audiences, from the comfort of your home or office!
Get your challenge featured, in our community Challenge Showcase and gain increased exposure for your work.
Your Instructor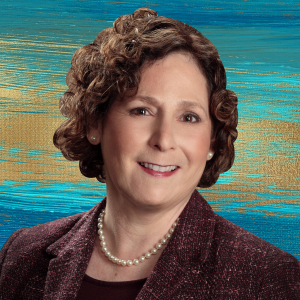 D'vorah Lansky is the bestselling author of over 20 books, workbooks, journals and planners and the creator of over 40, successful, online training programs. She has taught and coached thousands of authors and entrepreneurs across the globe in the areas of: journal and workbook publication, online marketing and course creation. D'vorah is dedicated to helping her students and clients to share their brilliance with the world!
Here's What's Included in this Comprehensive Interactive Training Program:
Hands-on tutorials that walk you through the process of putting your online training program in place.
Action Guides, Slide Handouts and Transcripts for all four of the Foundational Training sessions.
Private Discussion Forum where you and share ideas, ask questions, and connect with other participants.
You'll Also Receive This Collection of Special Bonuses
Bonus Workshop: Five Types of Programs you Can Create That Your Audience Will Gladly Pay For!
A Collection of 5 Sample Opt-In Gifts. Draw from these examples to create your own opt-in gift and grow your email list.
Guide to Creating Challenge Content with PowerPoint! Create attractive, multimedia program content.
Guide to Creating Sales Pages for Your Program! Create sales pages that encourage participants to take action.
Bonus Workshop: Advanced Course Materials Development
And Special Unannounced Surprises
Receive Instant Access - No Dates to Worry About
What Your Classmates Are Saying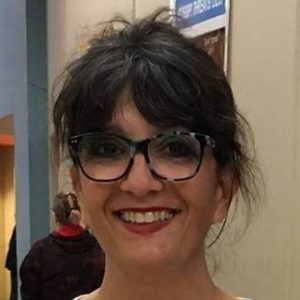 "Exceptional value and heartily recommended!"

"The course is a great resource for entrepreneurs, experts, educators, and teachers-at-heart; or anyone wanting to offer their knowledge in a format their students and clients can benefit from.

D'vorah is thorough and her teaching style is focused, easy to follow, and personable. As one of her students I can say that she knows how to create a sense of community with her warm & caring approach to teaching. Creating an online course is of exceptional value and one that I heartily recommend!"
- Tracy Tennant, author and indie publisher at Right Track Publishing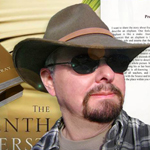 "I strongly recommend D'vorah's courses, and I joyfully give her a five-star rating."
"Each time I take a class from D'vorah, I receive much more than I expect. She delivers the goods—and then some. Her expertise on the topics of book and course marketing are unsurpassed. In addition, the materials she presents are well organized and easy to follow. I've taken several courses with D'vorah, and the same level of quality and caring is delivered in each.
The "Virtual field trips" D'vorah takes us on showcase her Masters in Education. She knows that telling AND showing adult learners is much more effective than just telling them how to execute new skills. This is how she goes beyond just telling students about needed skills—she shows you how to do it! Plus, D'vorah promptly answers questions during lessons and in our private discussion forum. She offers her support, and she follows through.
Finally, I want to add that D'vorah is patient, warm, fun-loving and friendly. I like her teaching style. She walks her talk about building relationships with clients. She is a role model for me, and it is my honor to know her. I strongly recommend D'vorah's courses, and I joyfully give her a five-star rating."
- Jordan Gray, Author of The Seventh Major Understanding—A Message of Awakening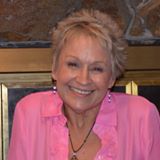 "I discovered I have a lot more to share than I realized!"
"D'vorah provides us with step by step actions that create momentum and excitement. Thanks to D'vorah and my fellow participants I have come to accept that the knowledge I take for granted is not necessarily common knowledge to others. I discovered I have a lot more to share than I realized and I am excited to create ways to share it with a larger audience. Throughout this learning process I had an aha moment 'To be a good coach you have to be coachable.' Thanks to D'vorah for insisting on action steps and completions that benefit me as a student and as a teacher to be, at the same time, the encouragement to trust where I am on the journey."
- Trish Dennison, author of Sticks and Stones May Break my Bones but Words can Hurt Forever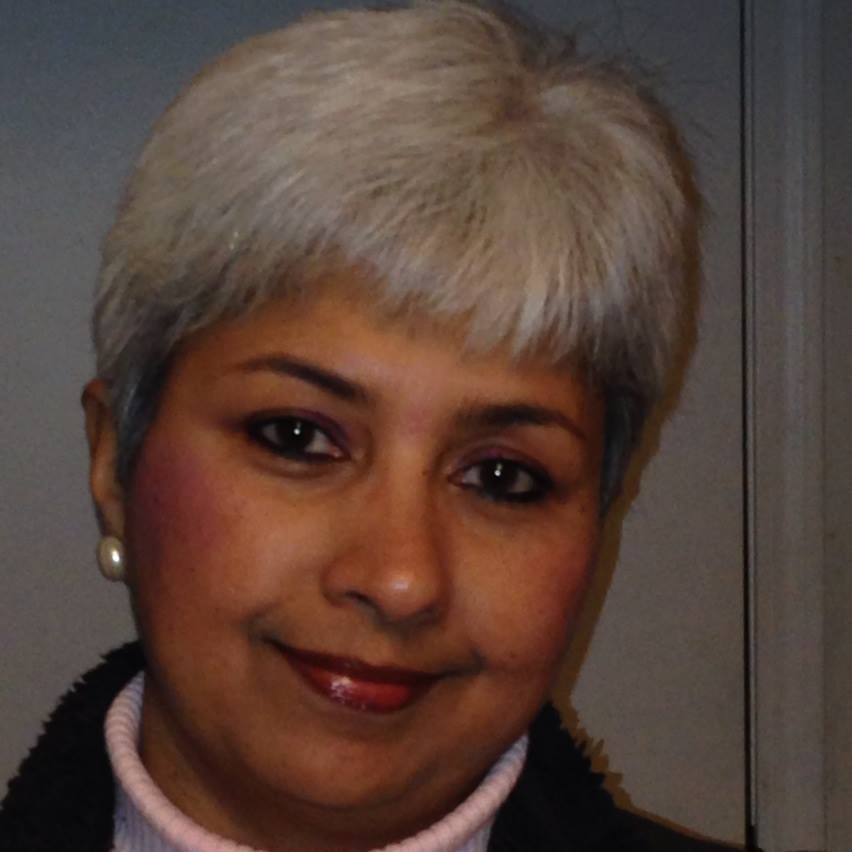 "This is the most engaging way I've found to create an offer!"
"D'vorah Lansky's Challenge Experience Program has been wonderful on many levels. She is someone who takes her students gently by the hand and walks with us every step of the way. A great list-building tool, this course combines the fun element of an art project with the practical information that lets you demonstrate your expertise. In a world of yawn-yawn marketing tactics, this is the most engaging way I've found to create an offer for my audience. And the best part...Create it once and its evergreen!"

- Uma Girish, Grief Guide, Dream Coach and Author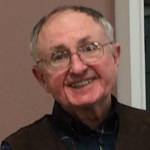 "This course gave me the tools I needed!"
"D'vorah your course far exceeded my expectations and left me excited about the possibilities for the future of my book! This course gave me a lot of hope that my current book can have a far greater influence. Even more, it gave me the tools I needed to get my writings in the hands of others in a more usable and personable form.
D'vorah, you obviously have the ability and experience to get your writings or ideas in the hands of countless numbers of people and you were able to relate to the class in a way that everyone believed it was possible for them to do so as well. The handouts you gave for each class or module made it possible for all of us in the group to see how our writings could be transformed into a class as well. You inspired me! You gave me numerous practical tools. You caused me to believe that the best is ahead for both my book and hosting a class based on it. I only hope others will take advantage of this and similar classes you offer in the future.
- Admiral Dewey Sanders, author of 60 Minute Guide to Fabulous Aging: Live Long, Healthy, Happy and Young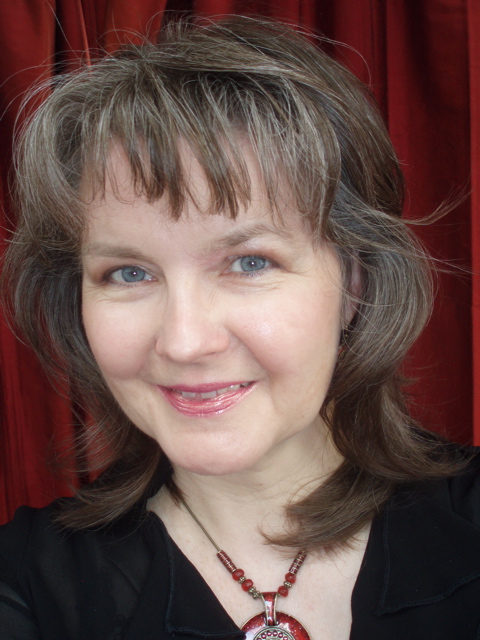 "What I've enjoyed the most about the Challenge is how D'vorah demystifies aspects we may be finding daunting. She has technical knowledge which she relays with great clarity. Her teaching is full of warmth and heart. She takes the process of creating a course and breaks it down into actionable steps- and each step always feels achievable."
- Lorna Fergusson, Course Creator of Believe You Can Write
Frequently Asked Questions
When does the course start and finish?
The course is available on-demand, there are no dates to worry about. This comprehensive program is designed so you can go through the training, one module at a time. You'll also have access to our interactive discussion forum, for ongoing interaction and support. (Those who choose the Mastery Circle option will also participate in a three-month done-with-you program. In this small group setting, we'll meet online and D'vorah will help you to design and develop your program and your materials.)
How long do I have access to the course?
You have ongoing access to the program. This will allow you to go through the program now, and again in the future. This also allows you to circle back to access specific content or lessons as you go along.
What is the refund policy?
Dive right into the training and take it for a test drive for a full week. If you would like a refund, for any reason, simply submit a support ticket within 7 days of purchase and we'll remove you from the member's area and refund your tuition, no questions asked.