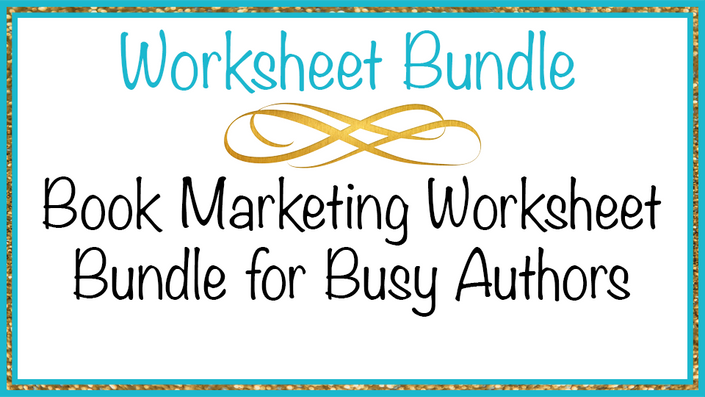 Book Marketing Worksheet Bundle for Busy Authors
Book Marketing Worksheet Bundle for Busy Authors
After having published more than 20 best-selling books and creating over 40 successful online courses and programs, I'm ready to share my best (and some never before seen) worksheets, checklists, and tracking sheets with you!
Get Ready to Reach More Readers and Sell More Books...
What type of impact would it have on your business and your book sales if you could reach more readers and experts in your field?
Are you able to easily keep track of all your book marketing activities?
Would you like to get more done in less time?
Normally, you'd need to invest in one of our $297 courses in order to access these gems... However, you have at your fingertips a powerful resource that has been used and tested by thousands of authors across the globe!
How would you like to have a blueprint that walks you through the book marketing maze and helps you to track your activities and results?
Here's Everything You Get Right Now!

Find the Time to Do the Things That Make You Happy!
Develop Your Author Success Road Map: Knowing where you are going will help you get there and mapping out a plan will fuel your engine. In this set of worksheets, you receive activities that will help you get clear on your dreams and goals and support you in making time to do the things that make you happy and recharge your batteries.

Worksheets in This Set:
#1 What's Your Heartfelt Dream

(Get clear on where you want to go & what you want to achieve.)

#2 What is Your Why

(Gain clarity on your passion and drive.)

#3 Identify Goals and Action Steps

(Discover what you need to do to get where you want to be.)

#4 Break Down Your Goals into Tasks

(Make your goals easily achievable.)

#5 Get Clear on Who Your Audience Is

(Get in front of the exact people who want to buy your book.)

#6 Make Time to Enjoy Life

(Have the energy to do what you want, when you want.)
Activate One of the Most Powerful Marketing Systems in Existence!
Reach More Readers Through Blogging: Blogging is a wonderful way to shine the light on your expertise, connect with leaders in your field and interact with your audience. In this set, you get worksheets that will help you plan and develop your articles, locate guest blogging opportunities, and harness the power of your blog posts.

Worksheets in This Set:
#7 Get Your Blog Ready for Company

(Get Google to love you by keeping people on your site.)

#8 Compose a Signature Section for Your Posts

(Create a magnet that draws people to your site.)

#9 Topics to Blog About

(Discover an easy way to develop content for your blog.)

#10 Map Out an Outline for Your Blog Posts

(Compose compelling articles in record time.)

#11 Locate Guest Blogging Opportunities

(Expand your reach and get known as the go-to person.)

#12 Hosting Guest Bloggers

(Discover a super easy way to multiply the content on your blog.)
Engage Your Audience and Create Raving Fans
Enhance Your Social Media Activities: Networking on the social media sites is essential for today's author. In this set of worksheets, you'll get strategies that will help you to streamline your systems and increase your effectiveness. Discover ways to gain more exposure and easily locate the conversations your audience is interested in.

Worksheets in This Set:
#13 Map Out a Social Networking Plan

(Gain credibility with readers and leaders in your field.)

#14 Create a List of Your Social Media Profiles

(Connect directly with your audience.)

#15 Identify Your Favorite Social Networking Sites

(Make the most of your online opportunities.)

#16 Participate in Online Groups

(Partner with people interested in your topic.)

#17 Harness the Power of Twitter Lists

(Quickly find the latest news in your niche.)

#18 Automate Posts with Hootsuite

(Save time and put your social networking on autopilot.)
Increase Your Credibility Through Online Speaking
Access Online Speaking Opportunities: Participating in online speaking is one of the most powerful ways to connect with your ideal readers while getting endorsed by leaders in your field. In this set of worksheets, you'll receive an action plan that will help you locate the right online speaking opportunities, create your speaker kit, and prepare for interviews.

Worksheets in This Set:
#19 The Power of Participating in Online Interviews

(Increase your credibility and your sales.)

#20 Locate Online Speaking Opportunities

(Boost your sales with easy crediblity.)

#21 Connect with Potential Interview Hosts

(Exponentially increase your reach.)

#22 Create Your Speaker Bio

(Get potential hosts to sit up and take notice.)

#23 Compose a Signature List of Interview Questions

(Comfortably speak to new audiences.)

#24 Make the Most of Online Speaking Opportunities

(Tempt your book buyers to buy more.)
M
ake Money Beyond Your Book
Multiply Your Income while Selling More Books: As authors we only earn a few dollars (at most) for the sale of each book. In this set of worksheets, you'll discover ways to increase the sales of your books and transform your book into higher paying products such as products and online courses. When you turn your book into a course, you can help a lot more people while making a lot more money!

Worksheets in This Set:
#25 Transform Your Book into Products and Programs

(Multiply your income.)

#26 Identify the Ideal Topic for Your Audience

(Help a lot more people.)

#27 Describe What Students Will Gain from Your Program

(Attract the right people.)

#28 Create Your Course or Product Outline

(Easily create new products.)

#29 List the Benefits of Your Product or Program

(Attract new students.)

#30 Create Your Product or Program Materials

(Open the world of possibility in your bank account.)
You Also Get These Special Bonuses
Become More Productive with this Productivity Blueprint
Get clear on your goals and create an action plan!
Receive six powerful productivity tracking tools!
Discover how to get more done in less time!
Bonus Book Marketing Training
Enjoy an action-packed training with D'vorah
Learn how to make the most of your worksheet bundle!
Ask your most burning questions about online book marketing!
Unwind Your Mind & Recharge Your Batteries
Engage your right brain and clear the way for new ideas to flow!
Recharge your batteries so you can become more productive!
Quiet your mind in order to receive important ah-ha moments!
Your Instructor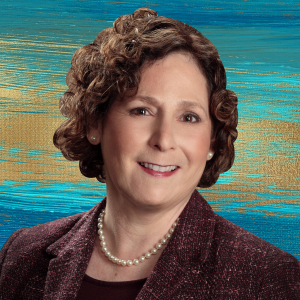 D'vorah Lansky is the bestselling author of over 20 books, workbooks, journals and planners and the creator of over 40, successful, online training programs. She has taught and coached thousands of authors and entrepreneurs across the globe in the areas of: journal and workbook publication, online marketing and course creation. D'vorah is dedicated to helping her students and clients to share their brilliance with the world!
What Your Fellow Authors are Saying...
"In the past I invested in many other programs and still did not know how to create, deliver, and market my own course. But, after working only 2 months with D'vorah's worksheets and worksheets I identified the right topic for me, developed my content in an organized manner, set up my online classroom and have a marketing plan that is working. I will teach my first "30-Day Challenge: Craft Your Plan for Learning Physiology" this summer to a group of my followers at Media Science Navigator."
- Margaret Reece (Author and PhD)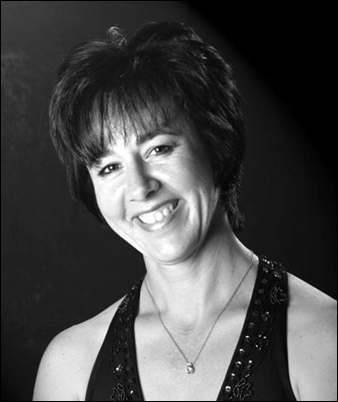 "D'vorah's worksheets are legendary! Her experience and knowledge as an educator shines through in everything she does, and the action oriented worksheets are a perfect example. It's so easy for me to procrastinate with thoughts like 'Where should I start'? D'vorah's worksheets help me take action! They are to the point, super-easy to follow and provide clear instructions. The step-by-step-approach is great for any creative (like us authors!) who tend to get stuck with "I have so many ideas, what should I do first?" Thanks D'vorah, your work is always of an excellent quality."
- Liesel Teversham (Author and The Connected Introvert)

"D'vorah is the best online teacher I have experienced. She breaks big projects into manageable steps so students don't get overwhelmed and immobilized. Moreover, her worksheets allow us to refer to her steps as many times as we need--even if we get behind or miss a webinar. Don't miss a chance to get her amazing worksheets!"
- Janet Wahl (Author and Owner of Dream Digging)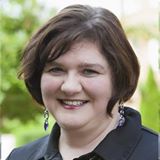 "I have greatly enjoyed having access to the action pages D'vorah provides. The worksheet format helps keep me focused, and the step-by-step nature of the pages tamps down on the overwhelm that could easily rear its ugly head. My web design business for authors, Maximum Author Impact, has benefited from the clear and concise way she presents these learning and exploration experiences."
- Donna K. Fitch (Author and Owner of Maximum Author Impact)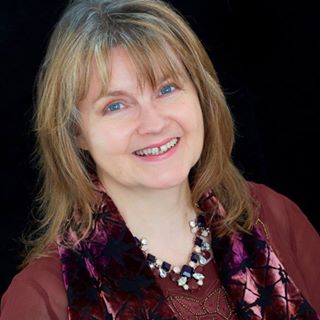 "I love how D'vorah breaks everything down into actionable steps - and each step always feels 'doable'. She demystifies processes we might find daunting and expresses everything really clearly, never assuming her students have technical knowledge they don't yet possess. The worksheets are so helpful. They take you in a logical progression towards achievement. I'm looking forward to launching my first Fictionfire Writing Academy course, Believe you Can Write!
- Lorna Fergusson (Owner of Fictionfire Writing Academy)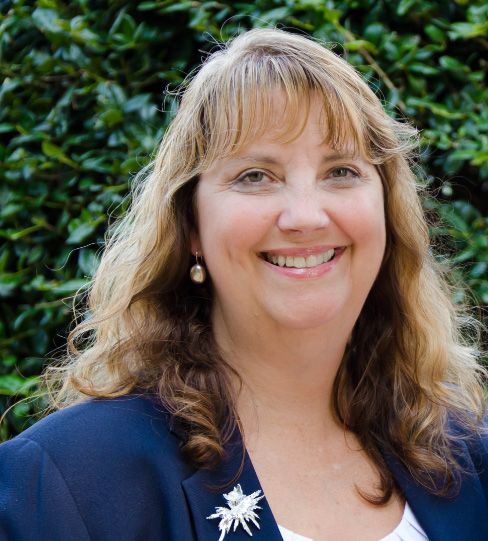 "D'vorah's worksheets are inspired "action pages." They have enabled me to do just that - Take Action! Having steps spelled out in a methodical order has given me a place to put pen to paper as I work through aspects of my project that I knew I needed to think about. The worksheets have also afforded me the insight into aspects I hadn't thought of! Thanks D'vorah!"
- Tammy L. Jones (Author and Owner of TLJ Consulting Group)
*** Refund Policy: Given the nature of this incredible offer, and the fact that you receive immediate access to all of the worksheets, bonuses, and member's area, there are NO refunds available with this offer.