90 Days Will Come and Go... Where Will You Be?

It's been said that, "your success can be found in your daily activity!"

If you're like most people, you probably have the best of intentions and may even have set resolutions to create new habits for increased success, health, and joy.
The thing is, while most of us have the best of intentions, and really mean it when we say we want the things we've stated... life happens, and things can get in the way and derail us.
In order to really achieve more, in any area of your life, you need to commit to completing and tracking your daily activity while being willing to hold yourself accountable. When you do, there are ways to keep your momentum going, even when things don't go according to plan.
You can "go it alone" and hope "this time" you'll really have the discipline to make things happen... OR you can partake in a proven system, where you'll also be able to interact with a supportive community of success focused authors and entrepreneurs, who are ready to make a difference.
Introducing the 90 Day Power Plan System

What type of effect would it have on your life if you were able to not only set goals and hope to achieve them, but to also have access to ongoing support and proven systems to help you stay the course?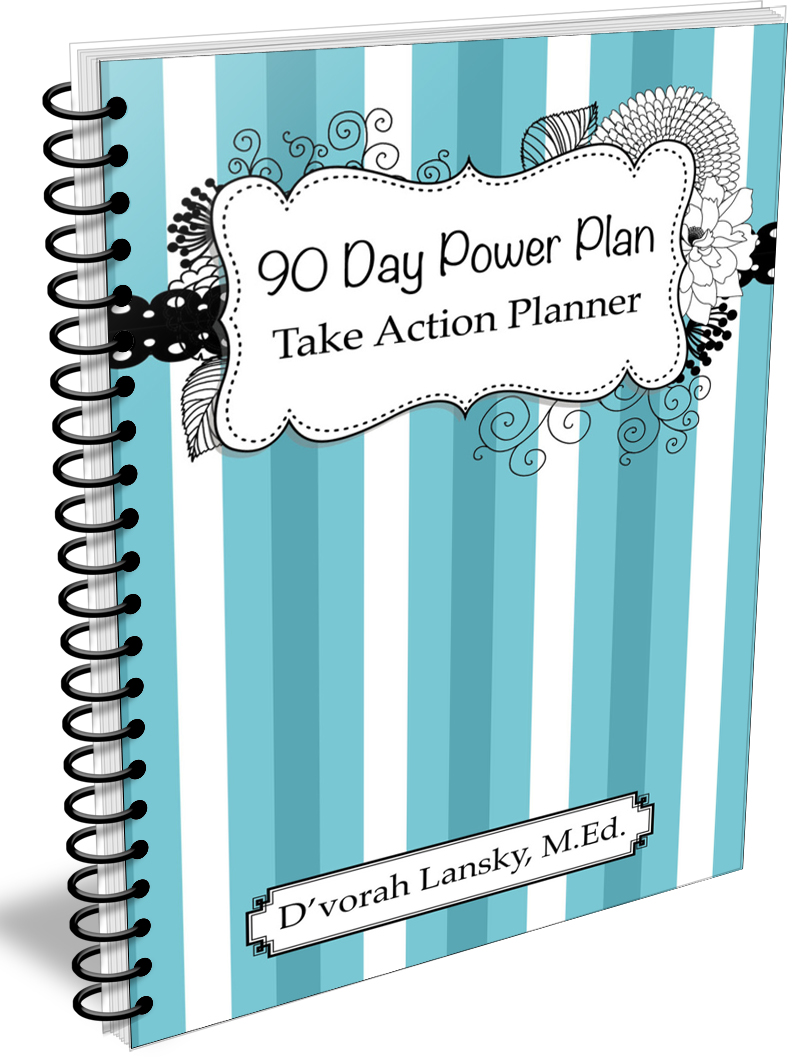 In this comprehensive 90-day program, you'll:
Identify goals in your life and in your business!
Develop a plan that will allow you to develop new success habits!
Build in a personalized reward system!
Effectively track your activity and results so you can become more productive!
Receive ongoing support and opportunities to interact with other participants!
Focus on what's most essential, while making time to enjoy life!
Set, achieve, and celebrate your weekly, monthly, and 90-day goals!
The 90 Day Power Plan provides you with tools and training to help you turbocharge your activity and your results.

Here's What the 90 Day Power Plan System Includes:
You'll gain immediate access to the member's area and the private forum. Enjoy three (previously recorded) training workshops, designed to help you make the most of your 90-day Action Plan.

Workshop #1: Maximize Your Productivity: Access field-tested strategies for making the most of your time!
Workshop #2: Turbocharge Your 90 Day Results with Your Bonus Tracking Sheets: Learn how to map out your 90 and 30 day goals and make the most of your tracking sheets!
Workshop #3: Make the Most of Your 90 Day Planner! Learn how to create, implement and track your activity and results using the 90 Day Power Plan Take Action Planner.
Workshop #4: Your 90 Day Author Action Plan

Receive ongoing encouragement and support

in our interactive discussion forum!

Access bonus success tips and take-action worksheets

, to help you maximize your 90-day plan!
In this Take-Action Program You'll...
Benefit by participating in an interactive group program where you'll be able to share your intentions, your challenges, and your accomplishments. Over the course of the next 90 days you'll be able to...
Accomplished more than you ever thought possible!
Get inspired to keep your momentum going, as you tap into the group synergy!
Discover new ways to celebrate your accomplishments and benefit from the things that you do accomplish as well as the things that you do not accomplish!
Get Started Today and Gain Instant Access to This Take-Action Program!