Enjoy this article by an amazing member of our community, Jerri Eddington. I asked Jerri to share her top tips with us when I heard that she is getting over 22,000 visitors to her Pinterest account each month. Way to go Jerri and thank you for sharing your brilliance with us!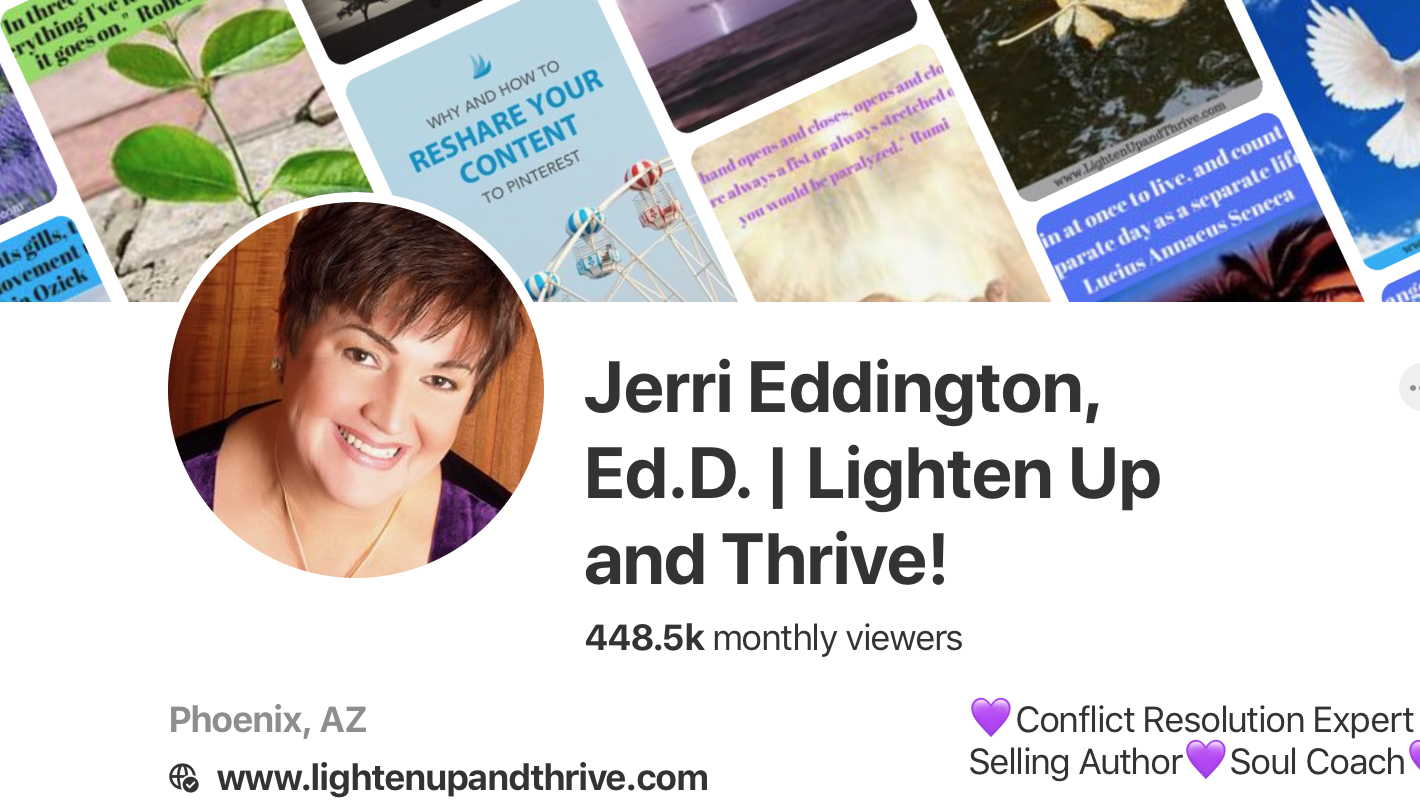 Have you ever considered using Pinterest to expand your business?
Personally, I was not a Pinterest user until I opened my Lighten Up and Thrive! Etsy Shop. I thought it was just another social media platform… then I decided to check out the business aspects of Pinterest.I learned that Pinterest has over 200 million monthly users. The last few months my Pinterest account starting gaining momentum even though I only had a few followers.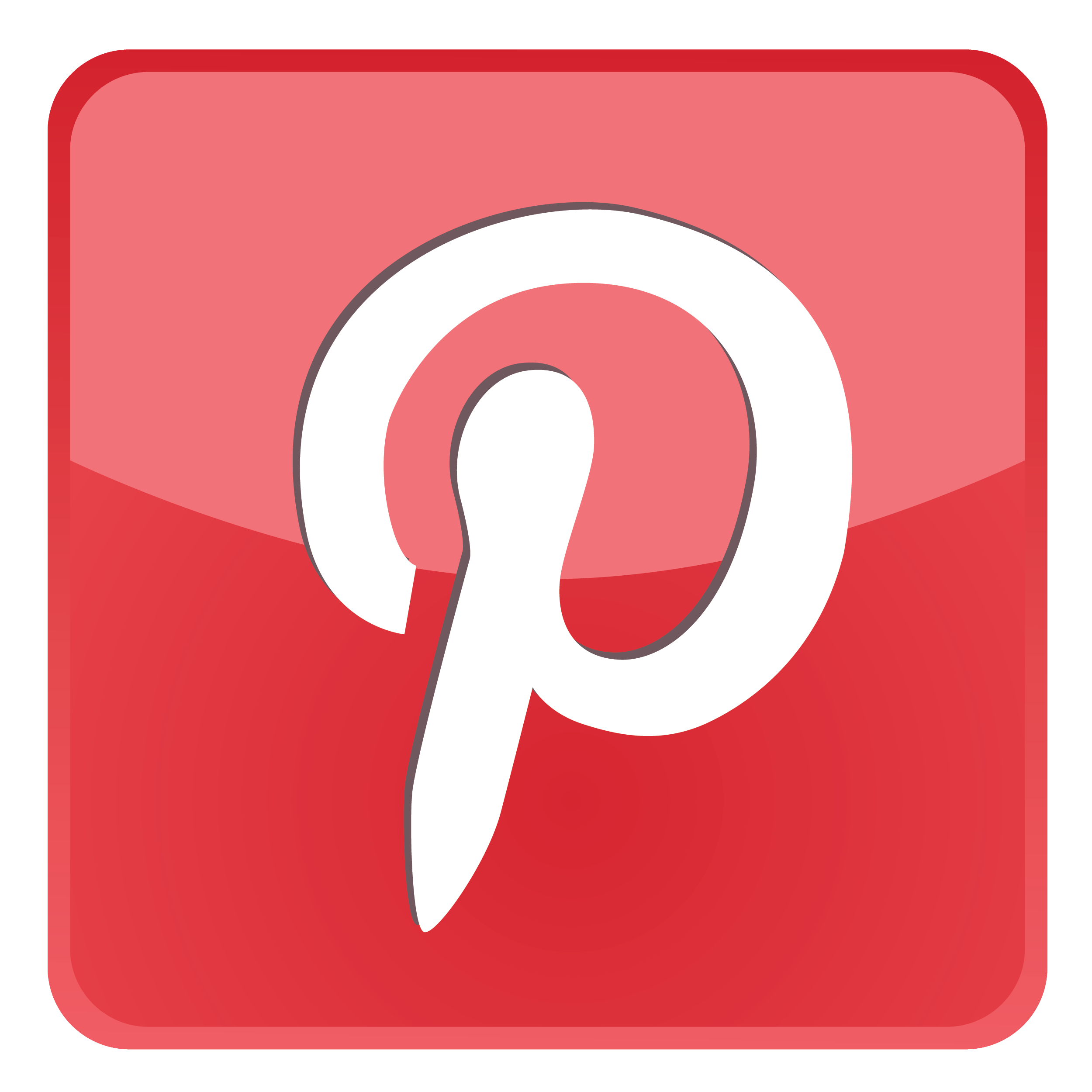 What is Pinterest? Pinterest is an online "pinboard" for collecting and sharing visual images. As a pinner you can create boards with a common theme to help you organize your pins.Pinterest is totally free to use, but you need to set up an account at Pinterest.com. Pinterest has some social features but is NOT just a Social Network; it's a search engine. More and more people are starting to use Pinterest as a business strategy to expand their business.Pinterest has given businesses the ability to create business-specific accounts.
Today I am sharing the strategies and tips I personally used when I started Pinterest for my Lighten Up and Thrive! business.
Set Up A Pinterest Account For Your Business
If you want to use Pinterest to market your business, you will need a business account. If you have a personal Pinterest account, you can convert it to a business account. You can learn more here: https://business.pinterest.com/en
Complete Your Profile
You will find Your Profile by clicking on the three dots (…) in the upper right-hand corner of the page. Select Settings.A settings menu will appear on the left side of the page.Select Profile.In the Profile section you can add a headshot picture, complete a short "about you" bio, and select which five boards you want to feature.
Brand Your Business
Include the tile of your business in your name. My business name is Jerri Eddington, Ed.D.| Lighten Up and Thrive! I created a branded cover image for all my boards (only changing the board title) with my website's name embedded in the image.
Create Content Rich Theme Boards With Descriptive Names
When I started Pinterest, I created boards that were specific to my Lighten Up and Thrive! business and books that I wrote. I quickly learned to create boards with themes, topics and keywords. For instance, I have boards like "Gratitude Attitude", "Grief and Grieving Resources", "Writing and Publishing Tips" and "Pinterest Tips". It is helpful to have 10 boards with 15-20 pins on each board before your make your account public. After your account is public, you can keep new boards secret until you have enough pins.
Make Your Website "Pinnable" by Adding the Pinterest 'Pin It" Button: https://wordpress.org/plugins/pinterest-pin-it-button/
Add the Pinterest Follow button to your bio page on your website
Add the Pinterest icon to Your Email Signature
Add the Pinterest "Pin It" Extension to Your Browser To Make Pinning Easier
Apply to Get Rich Pins
Rich pins work by displaying metadata from pages on your website. Learn more here: https://developers.pinterest.com/docs/rich-pins/overview/?
Pin Consistently
Set up a schedule that works for you to pin. You can create momentum with "pinning" just 10-15 minutes a day. I added the mobile Pinterest app to my phone. I can pin items while I am standing in line or waiting for an appointment.
View Each Pin as a Mini Sales Page
Every pin I create has a link that directs it to my website, my Etsy Shop or my Amazon Author Page. Your description should include keywords your audience is searching for.
Pin the Same Pin to Multiple Boards
In the beginning I didn't realize I could pin the same pin to more than one board.I created a pin for a Gratitude Journal I sell in my Etsy Shop. I pinned the pin to three boards: "Gratitude Attitude", "Etsy Recommended Resources" and "Journals." I don't recommend pinning every pin to more than one board, but sometimes it makes sense to do so.
Promote Your Free Resources
Create a separate board for all your free opt-in gifts from your business and any affiliates you would like to promote.
Pin Your Articles, Blogs, and Newsletters
In addition to pinning your own articles, blogs and newsletters… you can pin the info you receive from the email lists you subscribe to. Pin audio postcards and short videos too if they are relevant to your business.
Repining
Repin pins from your follower's boards and any other board that may interest you. Pinterest sends out regular emails with Boards and Pins you may like. I repin a few pins from each email Pinterest sends. Be sure to check out each pin before you repin it. Make sure each pin leads to a blogpost or website you don't mind sharing.
Check Out the Content You Already Created
I have been creating content for my business newsletters and social media for several years. I found a gold mine of resources I can use to create pins that are still relevant to my business.
Use the Pinterest Tools
Pinterest has a variety of helpful tools built into their system. Check out the following tools:

Pinterest Analytics
Pinterest Search Tool
Pinterest Following Tool
Pinterest Explore Tool
The Pinterest's Mobile App.
Check Pinterest Analytics Regularly
I know I mentioned this one in the Pinterest Tools, but I want to focus on it a little more. This free tool is amazing! You can learn more about Your Pinterest Profile, the People You Reach, the Activity from your website, Top Pin Impressions and the Boards with the Top Pin Impressions.
Checking out the engagement trends will help you understand where you audience is.Pinterest recently released Audience Insights. It shows you the most popular categories and interests of your audience has shown by engaging with your pins.
Know Your Audience or Niche
Once you know your audience's interests, you can create more pins to market your products.Currently, my audience is around 22,000. I learned that 71% of my audience likes Quotes. When I click on Quotes it tells me what kind of quotes my audience likes! Next, I created more quote boards with each quote pin leading back to my website! Since I posted daily inspirational quotes on social media I had material ready to create my pins.
What have I learned? Pinterest is a long-term marketing strategy for me.I have seen an increase in my website traffic, an increase in the opt-ins for my free resources, and a slight increase in my Etsy sales.
Jerri Eddington Ed.D., Conflict Resolution Expert - Educator – Energy Healer – Facilitator of Change and Author of: Work It Out Together! A Step-by-Step Guide for Implementing a Peer Mediation Program.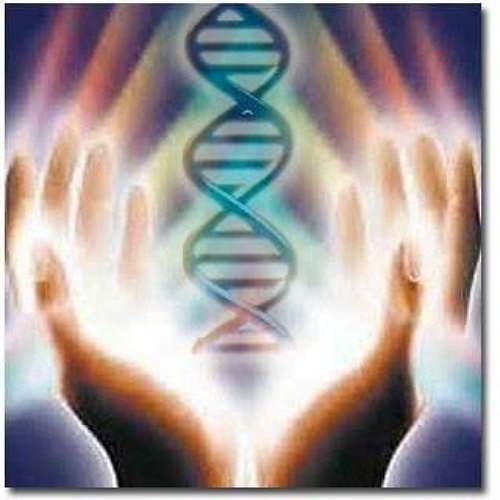 Jerri is the Creator of "Energy Connections" and the Co-Creator of "Lighten Up and Thrive." "Lighten Up and Thrive!" is a sacred vision of sharing our expertise and wisdom as transformational Life Coaches. She facilitates powerful, transformative programs so you can experience "Joyful Living for Mind, Body and Soul."