Gift from Dvorah
Worksheet to Help You Identify Online Speaking Opportunities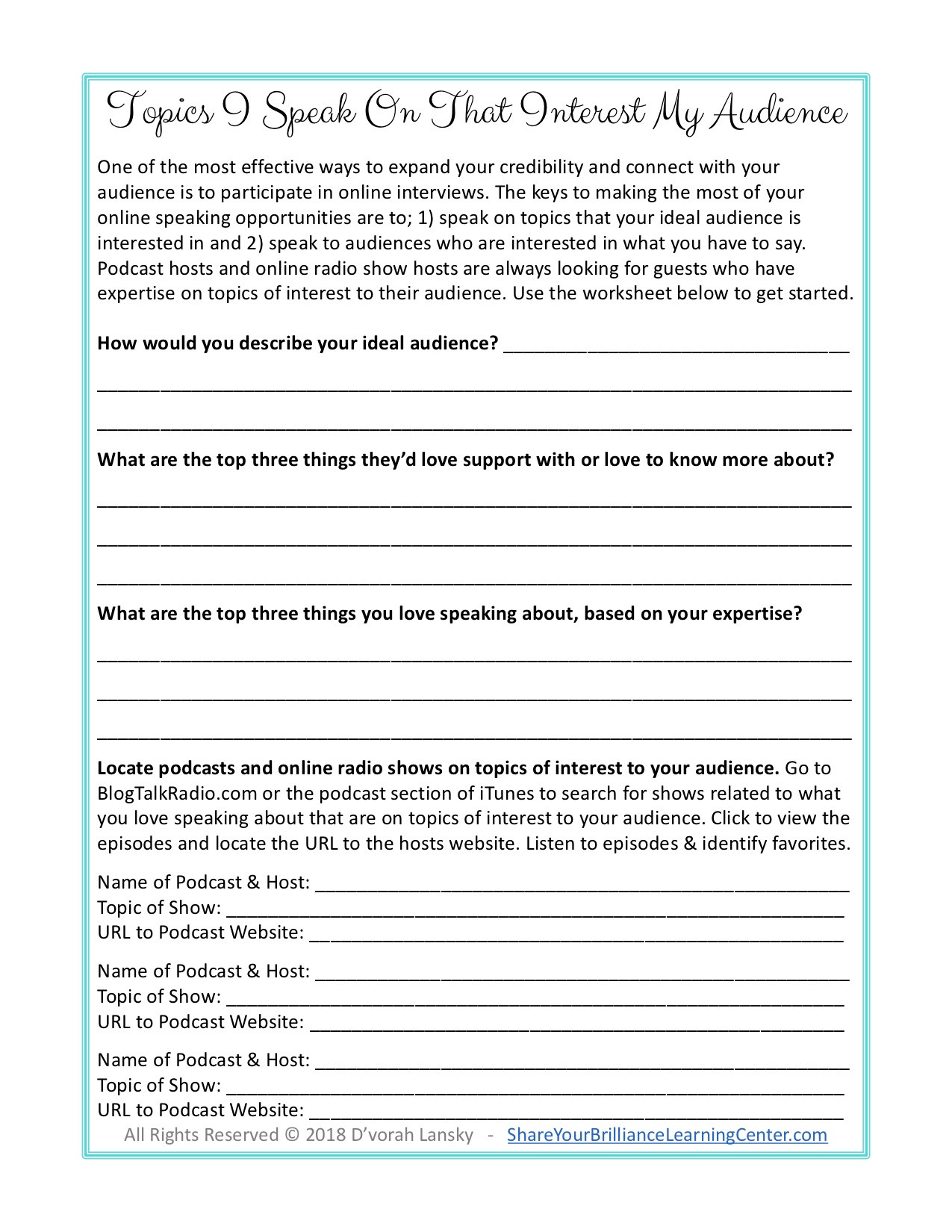 What Are You Doing to Get in Front of Your Ideal Audience?One of the most effective ways to expand your credibility and connect with your audience is to participate in online interviews.
The keys to making the most of your online speaking opportunities are to; 1. speak on topics that your ideal audience is interested in and 2. speak to audiences who are interested in what you have to say.
Podcast hosts and online radio show hosts are always looking for guests who have expertise on topics of interest to their audience. Use the worksheet to locate podcasts and online radio shows in your niche.
Click to open this workshop - or right-click to download it to your computer.
Scroll Down to Join in the Conversation.
What topic do you love speaking on and who is your ideal audience?