Are You Ready to Gain Massive Exposure for Your Books, Products and Programs
Learn How to Expand Your Reach and Grow Your Business & Your Sales on Pinterest

With so many options for marketing your business, how do you know which one will deliver results?
Studies have shown that one of the most effective ways to bring in new buyers and subscribers, is via Pinterest! Pinterest is quickly becoming a major marketing avenue, in many cases, even MORE powerful than Facebook!!!
People on Pinterest are there to browse and shop, and the visual nature of the platform makes it easy for people to find what they are looking for and for you to attract your ideal customer or email subscriber.
While marketing on Facebook can be quite effective, it can also be quite costly and very confusing. Marketing on Pinterest can be so easy, when you know what to do... and that, plus learning how to maximize your opportunities, are two of the many things discover in our Pinterest training program!
In this take-action program, you'll receive step by step training the help you set up and streamline your presence on Pinterest so you can attract the people who are looking for what you have to offer!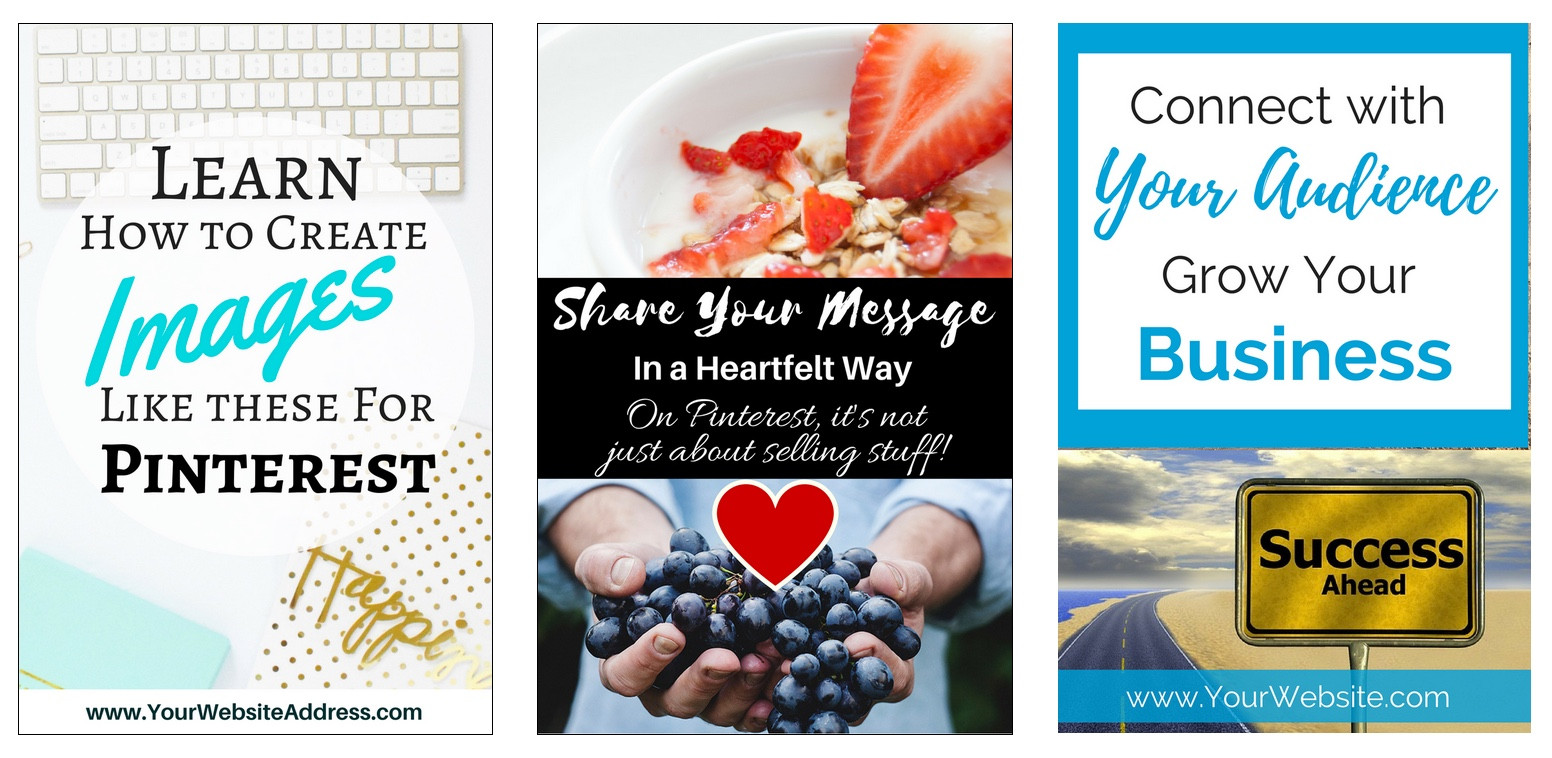 Easily create branded Pinterest images, designed to encourage your customers to take action. Automate your marketing systems and increase your credibility and visibility as you attract new clients and subscribers!
Introducing Pinterest for Creative Entrepreneurs
In this four-module, comprehensive training program, you'll learn everything you need to know to create a presence on Pinterest that will grow your brand, your income, and your subscriber list.
Here's a sampling of what you'll learn...
Discover how to establish yourself on Pinterest and learn how to easily get found by new customers and subscribers.
Prepare your Pinterest account and create a branded business presence.
Learn how to develop your brand with attractive images and marketing messages.
Gain exposure for your work and expertise as you grow your business and your sales.
Connect with new audiences who are looking for what you offer.
Discover a simple system that will make it easy for you to put your marketing on auto pilot.
Enjoy a supportive and interactive discussion forum where you can ask questions and people share ideas.