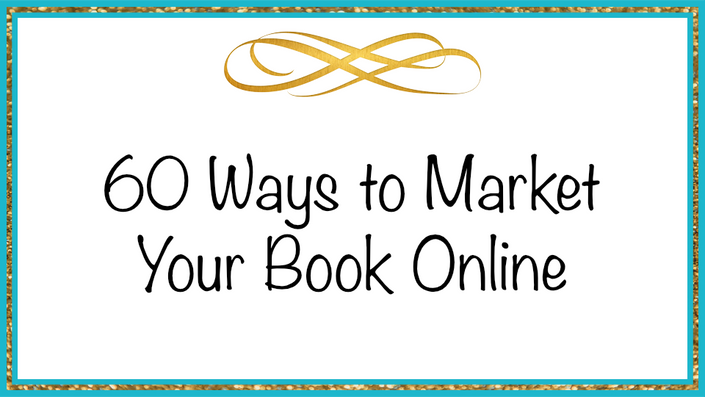 60 Ways to Market Your Book Online
Scroll Down for the Webinar Replay: Six Book Marketing Success Strategies
Enjoy this training, where we explore ways to gain more exposure for you and your book. These are six examples of what we'll cover in our upcoming program where we explore SIXTY ways to market your book online. Click here for a worksheet to go along with the webinar replay below. Enjoy!
Below the Video You'll Find Course Details and a List of Bonuses
60 Ways to Market Your Book Online
A Take-Action Program That Yields Results
As authors, we love writing and creating content - or at least that's where most authors put their energy. However, when it comes to the marketing of our books, we tend to put that off or dive into the next writing project.

In 60 Ways to Market Your Book Online you'll discover new ways to get your book in front of the exact readers who'll benefit from your brilliance. Get ready to develop new success habits, experience the power of consistent activity, and team up with other success-focused authors to make a huge splash with your readers.
Get Ready to Share Your Book with the World
What type of impact would it have on your business and your book sales if you could reach more readers and experts in your field?
Are you able to easily keep track of all your book marketing activities?
Would you like to get more done in less time?
Join me and a community of success-focused authors and soon-to-be authors on this exciting book marketing journey.
Our Book Marketing Journey will Take Us Through 60 Strategies in Four Key Areas.
Identify Your Message and Your Market
Connect with Your Audience
Create Your Marketing Materials
Share Your Brilliance
Over the course of eight weeks, you'll receive training and support materials to help you increase your visibility and your credibility.

Scroll Down to Register and Gain Instant Access to This Program

Your Instructor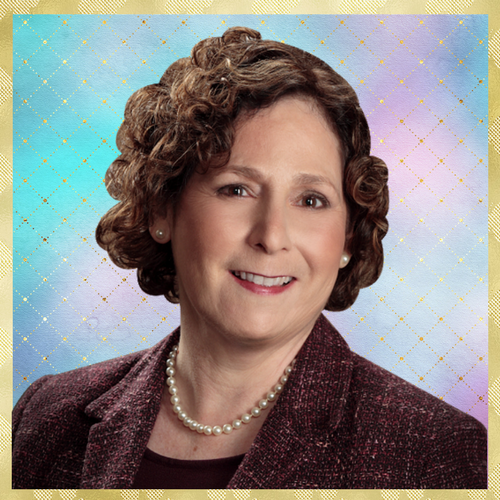 D'vorah is the bestselling author of over 20 books, workbooks, journals and planners. She is also the creator of over 40, successful, online training programs.
D'vorah has taught and coached thousands of authors across the globe in the areas of: online book marketing, workbook and worksheet creation, digital art, ecommerce and course creation. She is dedicated to equipping her students and clients and helping them to succeed.

Enjoy Bite-Size Training and Action Steps to
Help You Reach More Readers and Sell More Books!
Throughout this 8-week, self-paced program, you'll discover a wide-variety of strategies, designed to increase your credibility and your visibility. You'll also learn how to streamline your activities and amplify your book marketing efforts for positive results.
Here's How it Works
When you register, you'll get instant access to the program dashboard and discussion forum.
The training is designed to meet your schedule and your needs.
You'll receive tips and training to help you make the most of this opportunity.
Over the course of this 8-week program, you'll receive 60 tips and strategies for marketing your book online.
Each tip and strategy will include: training, action steps, a worksheet or checklist and more.
By participating in 60 Ways to Market Your Book, you'll discover new book marketing tactics and you'll have the opportunity to dive deeper into areas you've perhaps experienced before.
This 8-Week Program is Divided into Four Main Topic Areas
Here's Just Some of What We'll Cover
1. Identify Your Dreams, Goals, Message and Market
Identify where are, where you want to go and what you want to achieve.
Clear the clutter and pave the way to experience massive results.
Overcome overwhelm and clear your mind with powerful productivity exercises.
2. Connect with Your Audience and Increase Your Credibility
Map out a social networking plan and streamline your activities.
Gain credibility with readers and leaders in your field.
Save time and put your social networking on autopilot.
3. Share Your Message and Brilliance with the World
Locate guest writing opportunities and get endorsed by people who attract your target audience.
Expand your reach and get known as the go-to person in your field.
Discover ways to connect with your readers and provide ways for them to hear your voice.
4. Transform Your Book and Create Marketing Materials
Boost your book sales by transforming your book into new products and programs.
Create branded marketing materials to create interest in your book.
Learn how to develop content, based on your book and/or knowledge.
And that's just a sampling of the 60 Ways!
Enjoy This Collection of Special Bonuses
Bonus #1 - The Busy Author's Book Marketing Journal by D'vorah.
This best-selling guide is designed to help you take action and apply what you learn! You get instant access to the digital version, which you can download and begin using right away.
This 30-day pocket-sized journal is designed to help you monitor and keep track of your daily book marketing activities. By doing something, even something small each day, you will make a huge splash and get your book in front of a whole lot of readers. Easily record your activities and results!
Bonus #2 - Custom Designed Bookmarks
In addition to teaching, coaching and writing, D'vorah is passionate about creating digital art. You'll receive a collection of colorful and inspiring bookmarks, which you can download and customize or use as is. These can be printed onto paper or card stock and if you'd like, you can even laminate them.
These inspirational designs can also be used to promote your book or help you record and remember inspirational quotes and positive affirmation statements.
Bonus #3 - Harness the Power of Amazon - Workshop
One of the most powerful "secret weapons" for an author is Amazon's Author Central page. Each author, with a published (print or Kindle) book, can set up their own page, which includes a myriad of marketing tools. This is where you can share about you and your books and provides you with an "online resume" if you will, as well as a powerful place for people to come to find out more about you and your books.
Bonus #4 - Get Your Book Featured
One of the perks of participating in this program is that you'll have a community behind you.
You'll also have the opportunity to get your book featured; on our blog, on our social list of authors and on our Pinterest author board.
Additional Bonuses will Be Added Along the Way
As we go on this adventure together, additional bonuses and fun surprises will be added - to support you on your journey!
Get Started Today
Here's What You Get:
60 Ways to Market Your Book Training Program
Tutorial Videos

Book Marketing Tactics
Worksheets and Checklists
Private Discussion Forum
Ongoing Interaction & Support
Plus... a collection of special bonuses!
What Your Fellow Authors are Saying...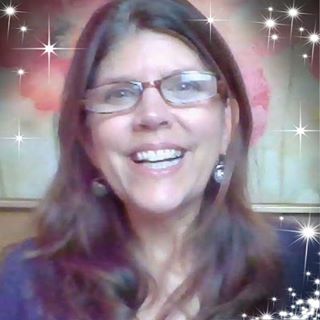 "I feel so at ease working with D'vorah. I love her gentle nature. She is an excellent teacher. She spells out everything in detail, walks you through step by step. She does not assume you're supposed to know this stuff already. She's not just a cheerleader. She rolls up her sleeves and gets in there with you. I feel like she was holding my hand every step of the way – in fact, she was! I will continue to do her programs because I'm sure I will be supported to follow through and celebrated upon completion!"
-Debra Graugnard, author of Bridging the GAPS: A Journey to the Center of Your Self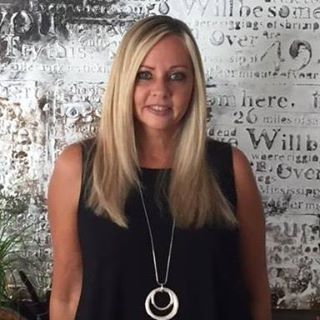 "I feel comfortable asking questions and I know they will get addressed, either in the scheduled live webinars or within the Facebook Community. D'vorah even offers one on one coaching sessions if you need it! She's always ready to listen and give you guidance and her Facebook Group is so supportive by the community members and D'vorah herself. Her wealth of information and expertise to help you get your projects completed and published is priceless! She's always very motivating and encouraging to keep going. I highly recommend her Mastery Circle Program!"
-Lauryn S., Calgary, AB Canada
"In the past I invested in many other programs and still did not know how to create, deliver, and market my own books or courses. But, after working with D'vorah's training and materials I have experienced incredible results."
- Margaret Reece (Author and PhD)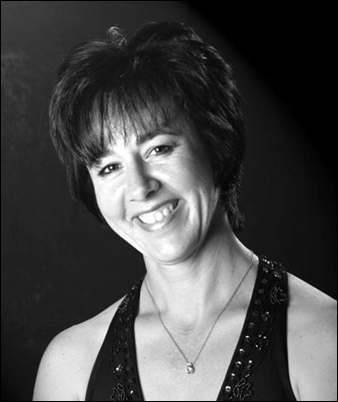 "D'vorah's courses are legendary! Her experience and knowledge as an educator shines through in everything she does. The action-oriented course materials and worksheets are perfect examples. It's so easy for me to procrastinate with thoughts like 'Where should I start'? D'vorah's materials help me take action! The step-by-step-approach is great for any creative (like us authors!) who tend to get stuck with "I have so many ideas, what should I do first?" Thanks D'vorah, your work is always of an excellent quality."
- Liesel Teversham (Author and The Connected Introvert)

"D'vorah is the best online teacher I have experienced. She breaks big projects into manageable steps so students don't get overwhelmed and immobilized. Moreover, her worksheets allow us to refer to her steps as many times as we need--even if we get behind or miss a webinar. Don't miss a chance to participate in her programs!"
- Janet Wahl (Author and Owner of Dream Digging)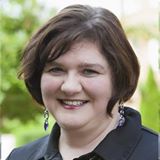 "I love D'vorah's courses and have greatly enjoyed having access to the action pages she provides. I have greatly benefited from the clear and concise way she presents learning and exploration experiences."
- Donna K. Fitch (Author and Owner of Maximum Author Impact)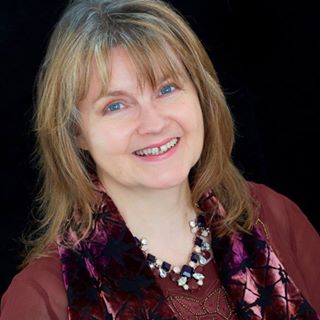 "I love how D'vorah breaks everything down into actionable steps - and each step always feels 'doable'. She demystifies processes we might find daunting and expresses everything really clearly, never assuming her students have technical knowledge they don't yet possess.

- Lorna Fergusson (Owner of Fictionfire Writing Academy)